Geneva will be the capital of sustainable finance on October 3-4, 2022.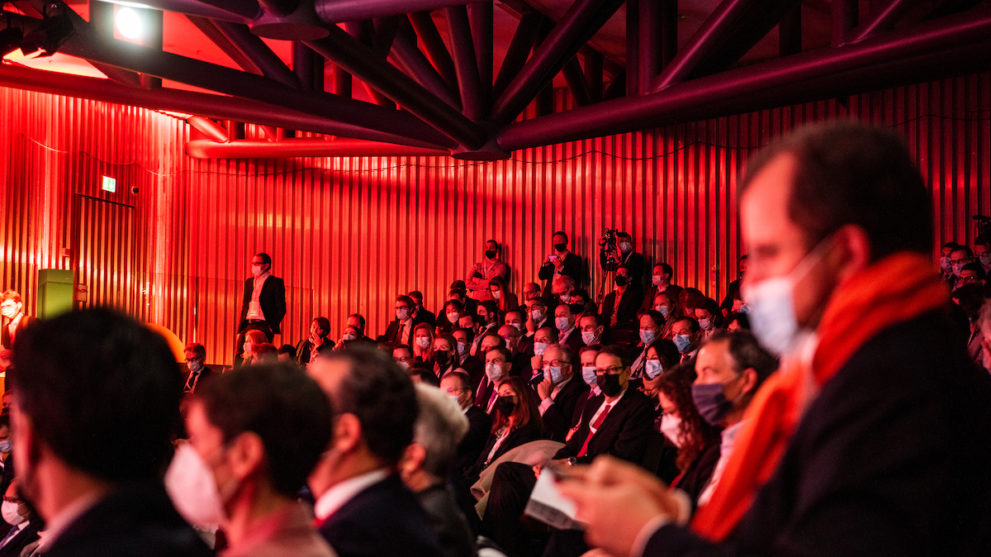 Where finance and SDGs connect
The Summit is the marquee event that will kick off Building Bridges Week. It will include presentations and panel discussions with world-renowned speakers and out-of-the-box thought leaders that will address global challenges and articulate innovative solutions to advance sustainable finance.
The Summit is by invitation only but the livestream is open to the public.

Monday | OPENING SEGMENT
October 03, 2022
Is finance transitioning quickly enough to meet climate imperatives?
(Panel)
Leveraging social justice
(Panel)
How can finance support a far-reaching just transition to sustainable development?
(Panel)
Tuesday | HIGH-LEVEL SEGMENT
October 04, 2022
Finance for Nature: Strengthening standards, data, disclosure and innovation for biodiversity
(Panel)
Innovation in sovereign debt management
(Panel)
Agriculture, Food, Land Use : the emerging new reality
(Panel)
Committed Partners
Sharing in our vision and values to shape the global sustainable finance agenda.