Back
Patrick Odier
Chair - Building Bridges
Patrick Odier has been Chair of the Board of Directors of Bank Lombard Odier & Co Ltd. since January 1st, 2014. He was Senior Managing Partner of the Lombard Odier Group from 2008 to 2022.
Mr. Odier joined the Lombard Odier Group in 1982 and completed his training in Zurich, New York, and Montreal, before becoming a Managing Partner in 1986. He holds an economics degree from the University of Geneva and an MBA in finance from the University of Chicago.
Mr. Odier is president of Swiss Sustainable Finance (SSF). He is also Chairman of Building Bridges. He is a member of the Board of economiesuisse (Swiss Business Federation). He was Chairman of the Swiss Bankers Association from 2009 to 2016. He is also a board member of several Swiss and international academic institutions and philanthropic organizations.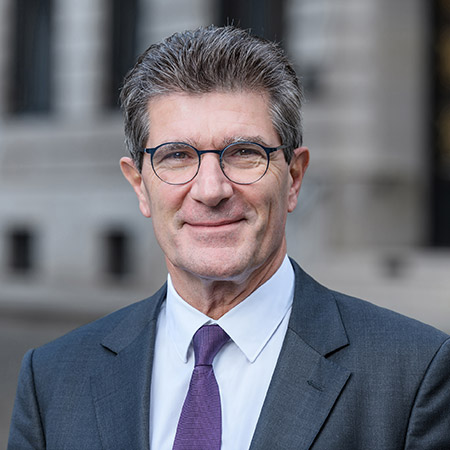 Related event(s)