Geneva will be the capital of sustainable finance on November 29, 2021.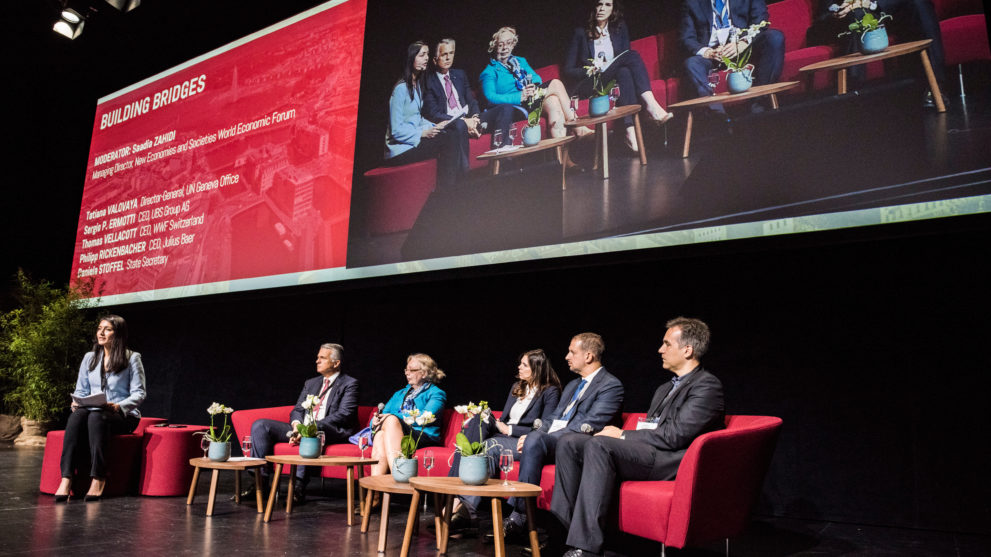 Where finance and SDGs connect
The Summit is the marquee event that will kick off Building Bridges Week. It will begin with a high-level segment with world-renowned keynote speakers and out-of-the-box thought leaders. After a networking lunch, the afternoon will feature an interactive segment with a series of breakout sessions followed by a closing session. The Summit is by invitation only.
Check In
(Petal 1, Maison de la Paix)
Morning Agenda
(Auditorium Pictet, Maison de la Paix)
Networking Lunch
(Campus Biotech)
Closing Sessions
(Auditorium Pictet, Maison de la Paix)
Committed Partners
Sharing in our vision and values to shape the global sustainable finance agenda.