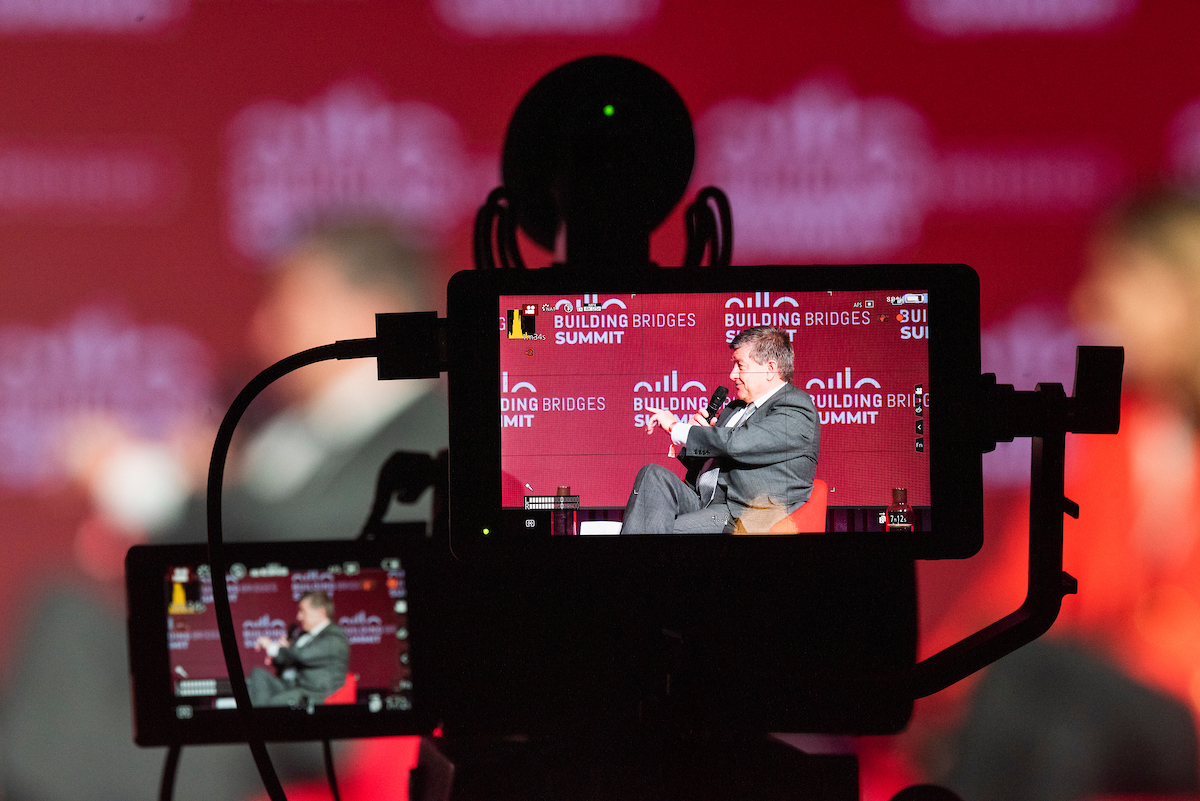 We are a movement bridging the gap between finance and sustainability.
Building Bridges is a leading collaborative initiative that gives a voice to a large community of decision makers, advocates, experts, and financial actors from both the Global North and South. Alongside our major events we host in the fall, we also organize various events along the year to keep on creating synergies and partnerships to attain sustainability.
Upcoming Webinars
1 September – Sustainable Finance Trends to Watch this Fall
15 September – Putting the S in ESG
29 September – Financing a Clear and Secure Energy System
Past Events
2022 Webinar Series
Closing the Infrastructure Investment Gap | 30.06.2022
Building Bridges 2021 Edition
More than 1400 Swiss and international participants from the finance sector, NGOs, academia, governments, and international organizations gathered to attend the second edition of Building Bridges from Nov 29-Dec 2, 2021.
Over the course of 4 days, the community took part in a high-level Summit, 77 crowd-sourced events, a village, and a number of networking events, tackling three key, cross-cutting themes:
Impact and Transparency
Supply-Demand Mismatch
Fintech for SDGs
Building Bridges 2019 Edition
The objective of the first edition of "Building Bridges" in 2019 was to bring together diverse stakeholders in dialogue around the issues at stake. More than 1000 Swiss and international stakeholders were in attendance, including the President of the Swiss Confederation, the Director-General of UN Geneva, and numerous CEOs and opinion leaders representing NGOs, business, academia and other international organizations.