Back
An Introduction to Blended Finance
Wednesday, January 25, 2023
– Wednesday, January 25, 2023
16:00
– 17:00

As environmental and societal challenges are getting more complex to address, multi-stakeholder approaches ensuring the smart and efficient use of resources prove even more critical. Initially used in the development and impact investing fields, blended finance structures offer promising solutions in that regard and have progressively been adopted by traditional financial players including asset managers to derisk investments expected to address key sustainable development goals notably in the field of climate, gender, health, and peace building. The principle of such blended finance structures consists in leveraging concessional finance to mobilize market-rate financing in order to rebalance the risk-reward profiles of pioneering investments that are unable to proceed on strictly commercial terms.
In order to demystify how those structures work, AMAS and Building Bridges are excited to offer a Webinar Series on Blended Finance. Our speakers will strive to understand the following: What is blended finance? How does it work? Why are those structures relevant for asset managers in the Swiss market? Which opportunities and challenges are asset managers facing upon implementation?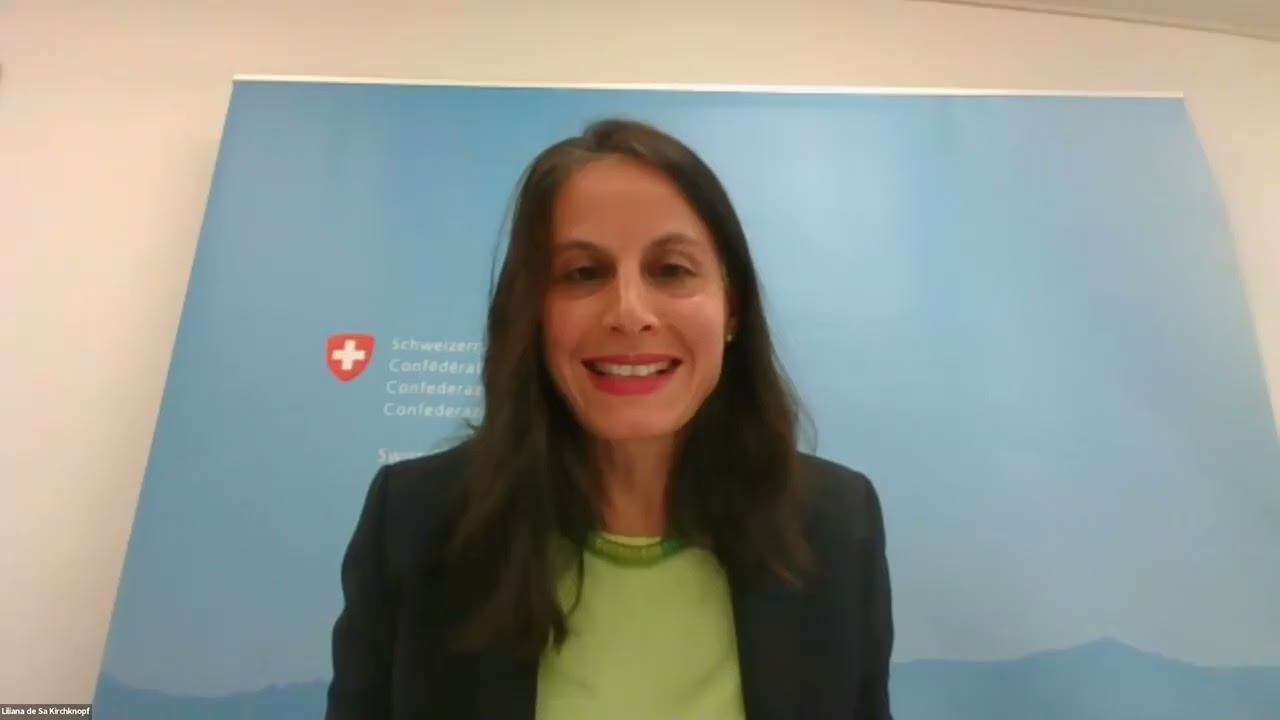 Speakers:

Liliana de Sà Kirchknopf
Head of Private Sector Development - State Secretariat for Economic Affairs (SECO)
Head of the Private Sector Development unit in the Economic Development Cooperation division at the State Secretariat for Economic Affairs (SECO)

Leticia Ferreras Astorqui
Vice President & Portfolio Manager, Allianz Global Investors
Leticia Ferreras Astorqui is a portfolio manager in the Allianz Global Investors' Development Finance team, which manages over USD 3bn of commitments. Leticia joined AllianzGI in July 2020 to help expand AllianzGI's presence in Emerging Markets through various development finance strategies.

Chris Clubb
Managing Director - Convergence
Chris has 25+ years of experience financing development projects in emerging & frontier markets. Prior to joining Convergence, he was EBRD's Director leading investment activities in early transition countries

Sandrine Salerno
Executive Director - Sustainable Finance Geneva
Sandrine Salerno has been the Executive Director of SFG since January 2021. SFG's vision is to accelerate the transformation of the financial sector by setting ambitious environmental and social goals which is perfectly in line with Sandrine's vision for the future of Geneva: an international city and the second-largest financial center in Switzerland. Sandrine has 13 years of experience working in governance as an executive member of the City of Geneva and the head of its Finance Department. Prior to that, she was Deputy of University Affairs at the Geneva's Department of Education and a researcher at the University of Geneva. She started her career as the Deputy Chief of the European Third World Center and later became a Coordinator in the Swiss Immigrants' Contact Center. Sandrine is well known in Geneva for her commitment to the public good: she currently serves as a Member of the Board of Geneva Public Transport and Groupe Serbeco, as the Vice-President of the Grand Théâtre de Genève Opera, and as the President of the Puppet Theatre of Geneva. In the past she also dedicated herself to the CAP Prevoyance, as President of the Foundation Council, as well as to the FIPOI, as member of the Foundation Council. Sandrine holds a master's degree in public policy assessment from the University of Geneva.

Adrian Schatzmann
CEO, Asset Management Association Switzerland (AMAS)
Adrian Schatzmann is the CEO of Asset Management Association Switzerland (AMAS) in Basel since January 2021. Additionally, he founded in 2016 Clear Minds Investment AG, a financial advisor company, and assumes today the role of Managing Partner. He also sits since 2016 on the Board of Directors as Managing Director at Straub-Egloff Immobilien AG. From 2017 to 2020, Mr. Schatzmann assumed two other roles, one at DIventures Management GmbH as Member of the Investment Committee and the other at SwissBanking as Strategic Advisor. At the begining of his career, Mr. Schatzmann spent 6 years at SBC Brinson as Fund Manager and later spent 15 years within UBS Wealth Management with different roles as Managing Director. Finally, Mr. Schatzmann graduated from the University of Saint Gallen with a degree in Economics.
Aurélia Fäh
Sustainability Expert - Asset Management Association Switzerland (AMAS)
Event organized by