Back
Sigrid Kaag
Deputy Prime Minister and Minister of Finance - Government of the Netherlands
Sigrid Kaag is the Minister of Finance and the First Deputy Prime Minister in the Fourth Rutte cabinet. She previously served as Minister of Foreign Affairs and Minister for Foreign Trade and Development Cooperation in the Third Rutte cabinet.
Minister Kaag has held various positions for several agencies and programmes of the United Nations. Amongst others, she worked for the United Nations Relief and Works Agency (UNRWA) in Jerusalem, the International Organization for Migration in Geneva, UNICEF in Amman, and the United Nations Development Programme (UNDP) in New York.
From January 2015 to October 2017, Mrs. Kaag was the United Nations Special Coordinator for Lebanon (UNSCOL). Prior to that she served as Under Secretary-General and Special Coordinator of the United Nations – Organisation for the Prohibition of Chemical Weapons (UN-OPCW) Joint Mission to eliminate the declared chemical weapons programme of the Syrian Arab Republic.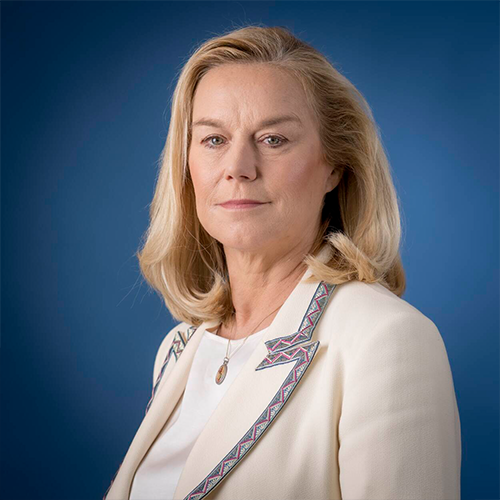 Related event(s)