Panel
Livestream
Debt to Impact, Turning Sovereign Obligations Into SDG Investments
This will be a platform for practitioners to share expertise in the use of SDG, thematic bonds and debt swaps and reprofiling (or write-offs) to identify key success factors and weaknesses. This dialogue will inform the formulation of principles for the design of such mechanisms to deliver sustainable development outcomes.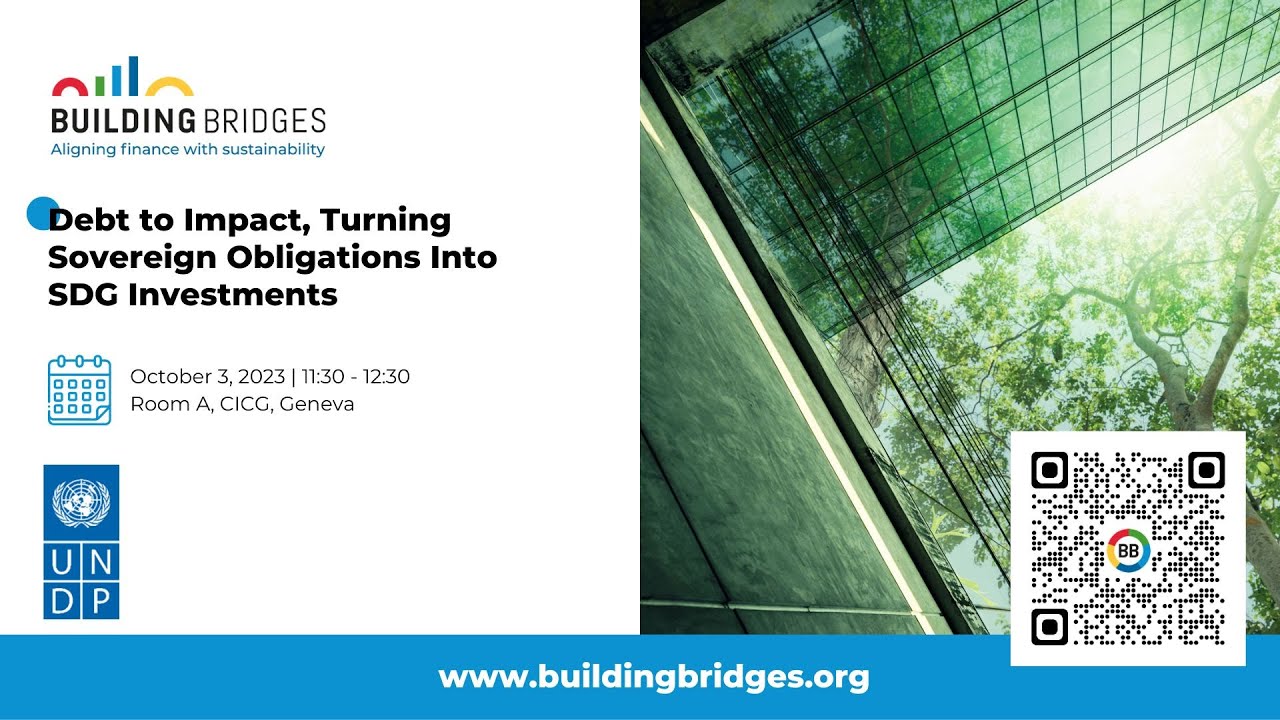 Speakers:
Tenke Andrea Zoltani
Senior Thematic Bonds Advisor - UNDP
Ms. Tenke Andrea Zoltani is a Senior Thematic Debt Advisor at UNDP where leads the debt service offering and is responsible for the global portfolio. She is the founder of Better Finance, an advisory company at the nexus of impact and ESG. Ms. Zoltani is an expert in the field of impact investing, focusing on strategic planning, innovation and transactions. She was Director, Impact Investing at UBS where she joined to develop the impact advisory offering for UHNW clients of the bank. Prior to that, Ms. Zoltani was an Investment Manager at Islan Asset Management in Switzerland.
Vlassis Tigkarakis
Head of Debt Swaps - The Global Funds
M. Vlassis Tigkarakis leads The Global Funds' Debt2Health since September 2013, Innovative Financing for Health, in charge of implementing innovative fundraising partnerships involving public and private partners to mobilize additional funding for the fight against HIV/AIDS, Tuberculosis and Malaria. Prior to that he was Microfinance Investment Manager for Symbiotics and held various position at the World Bank Group.

Agi Veres
Director - UNDP Representation Office in Geneva
Ms. Agi Veres is responsible for UNDP Geneva's external relations and advocacy, as well as policy and programme work. Prior to this, Ms. Veres served as UNDP Deputy Assistant Administrator and Deputy Regional Director for Europe and Central Asia providing leadership, oversight and advisory support to 18 offices in Europe and Central Asia. She was also posted in various UNDP country offices across Africa, Asia and Eastern Europe as Resident Representative, Country Director and Deputy Resident Representative from 2011 to 2019. Before joining UNDP, Ms. Veres worked as a Management Consultant for Accenture in New York and Hungary.

Léonardo Puppetto
Vice President - Lazard
M. Leonardo Roberto Puppetto joined Lazard in May 2021 as Vice President. He is the former Executive Director of Inter-American Development Bank. Leonardo Puppetto held the position of Head of Multilateral Finance for Development and Climate for the French Treasury, from 2018 to 2020, where he was overseeing the French government's engagement with the Multilateral Development Banks.