Panel
Livestream
What it Means to be Green? A Discussion about Greenwashing, Transparency and the Purpose of Regulation
Accountability
Transparency
A two-part presentation exploring the notion of greenwashing, its challenges, as well as the controversies around it. The first part will set the framework to better understand the issues at stake. It will then be followed by a panel discussion with participants from the main stakeholders (industry, investors, regulator).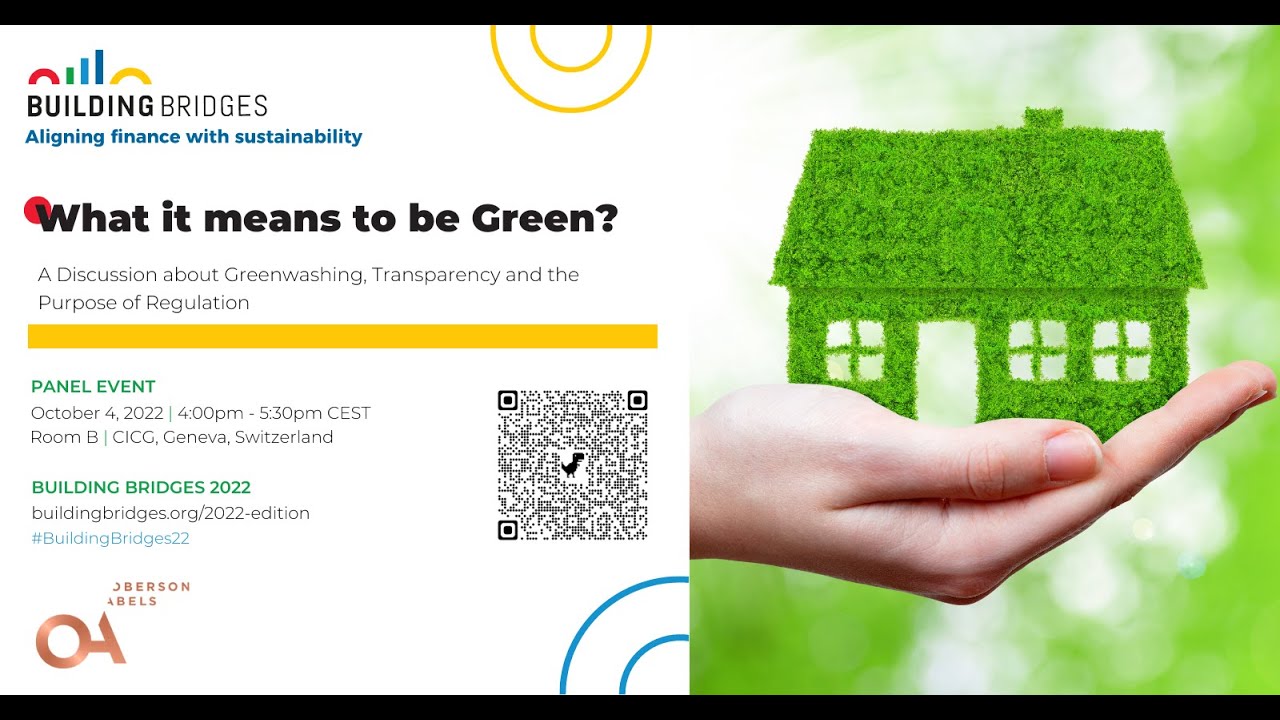 Speakers:

Johanna Preisig
Member of the Executive Board, Swiss Financial Market Supervisory Authority FINMA
Johanna Preisig is member of the Executive Board at the Swiss Financial Market Supervisory Authority FINMA and Head of the Strategic Services division. This division includes i.a. the Sustainable Finance unit, which coordinates and provides technical support for FINMA's various activities in the area of sustainability.

Christoph Baumann
SL4SF Member; Envoy of the State Secretary for Sustainable Finance, State Secretariat for International Finance
Christoph Baumann is Envoy for Sustainable Finance at the State Secretariat for International Finance (SIF). In this role, he leads the Swiss government's international and national sustainable finance activities. Mr Baumann is a SL4SF member.

Eric Borremans
Head of ESG, Pictet Asset Management SA
Eric Borremans leads ESG integration across Pictet Asset Management SA including investment policies, proxy voting and engagement practices and is a member of Pictet Group Stewardship & Sustainability Board.

Amandine Favier
Head of Sustainable Finance - WWF Switzerland
Amandine Favier previously worked several years for the financial industry and in international policy and advocacy focusing on sustainable development and CSR. Amandine teaches Sustainable Finance at UZH and HSG.

Elodie Feller
Global Policy Lead, UNEP Finance Initiative
Elodie Feller is the Global Policy Lead at the
 UNEP Finance Initiative. Until recently she worked at the European Commission DG FISMA where she co-led the 2021 EU Strategy for Financing the Transition to a Sustainable Economy and prior was part of the EU Technical Expert Group on Sustainable Finance.

Sonia De la Fuente
Counsel, OBERSON ABELS SA
Sonia De la Fuente is Counsel at OBERSON ABELS SA. She practices in the field of business law with a specialization in the areas of banking and finance law as well as sustainable finance.
Antoine Amiguet
Partner, OBERSON ABELS SA
Antoine Amiguet has been advising financial institutions on banking and financial regulations for nearly 20 years. He is a member of the Strategy and Surveillance Committee of Sustainable Finance Geneva and lectures in the legal aspects of the CAS in Sustainable Finance (HEG-Geneva).