Back
Implementing Sustainability in Wealth Management
Members of the Association of Swiss Asset and Wealth Management Banks and of the Association of Swiss Private Banks have defined 12 priorities in the field of sustainable finance that they actively pursue. This panel discussion aims to show how far implementation has already progressed and how the main hurdles could be overcome.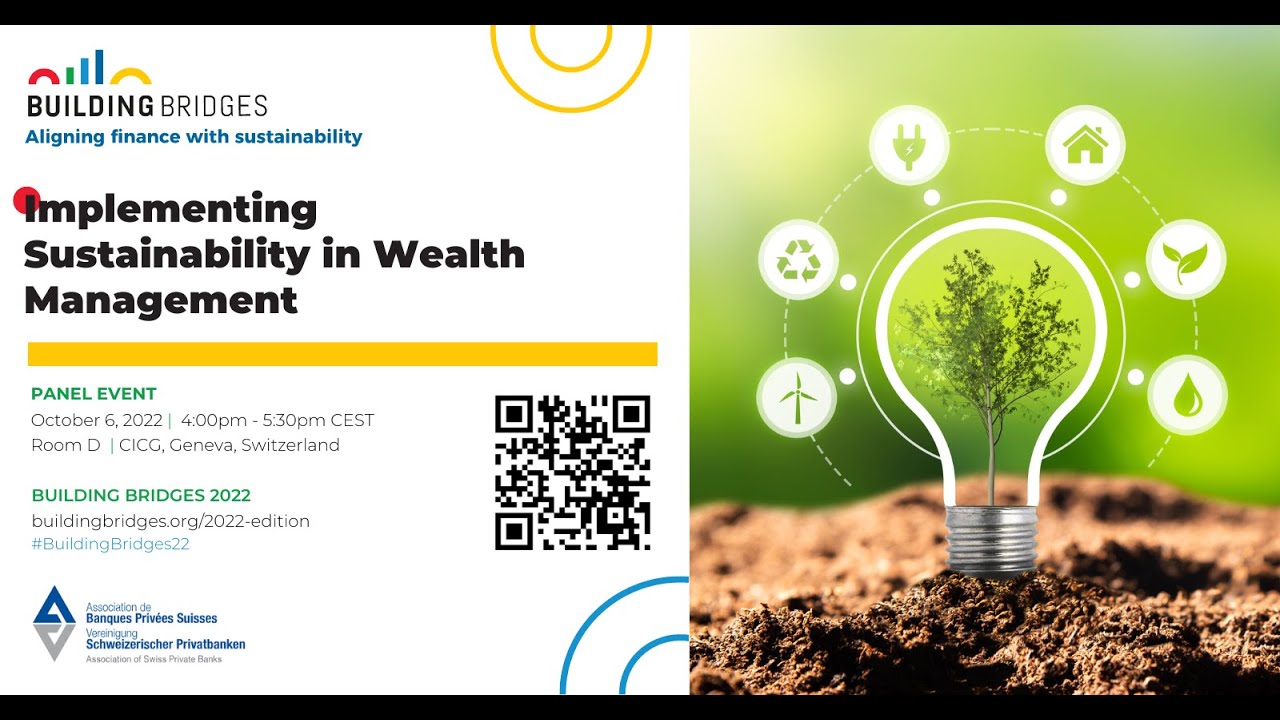 Speakers:

Rosa Sangiorgio
Head of ESG - Banque Pictet & Cie SA
Rosa Sangiorgio is leading the Environmental Social and Governance effort for Pictet Wealth Management. She has over 22 years experience in structuring, managing and distributing traditional and responsible investment solutions for institutional and private investors globally. Prior to joining Pictet in 2020, she worked for several major European financial institutions. Since 2012, she is focusing on Sustainability and Impact Investing, most recently leading the Sustainability and Impact Investing effort for Credit Suisse Investment Management.  Rosa is a CEFA charter holder and a TEDx speaker.

Frédéric Potelle
Head of Research & co-CIO, Bordier & Cie
As an analyst, Frédéric Potelle covers the energy, public services, industry and construction sectors. He is an engineer, holder of a Master of Science in automotive and aeronautics industry and a Master of Science in industry finance. After fifteen years in the energy sector (engineering, operations, management and finance), he joined Bordier & Cie in 2008, became Head of Research in 2012 and set up the sustainable finance strategy of the Bank.

Jean-Philippe Desmartin
Head of the Responsible Investment team - Edmond de Rothschild
Jean-Philippe Desmartin took up his position as head of our responsible investment team in 2016. He is a graduate of the Paris University II (business law and management) as well as the IEP in Paris (finance and economics). He started his career in 1993 in the financial engineering department at Crédit du Nord. From 1997 to 1999, he was a project manager at the Alpha group before moving to the extra-financial agency ARESE as head of development. In 2003, Mr. Desmartin was a director at Innovest and then in 2004 founded his own consultancy business, Desmartin Conseil. From 2005 to 2016, he was head of ESG (environment, social and governance) research at Oddo Securities. Jean-Philippe Desmartin is a member of several working groups and international committees seeking to further ESG issues (the European Federation of Financial Analysts Societies - EFFAS, the International Corporate Governance Network - ICGN, Principles for Responsible Investment - PRI, world intellectual capital initiative - WICI). Mr. Desmartin has co-written three books on responsible investments, l'Investissement Socialement Responsable (2005), ISR et Finance Responsable (2014) and the Routledge Handbook of Responsible Investment (2015). His practice was the object of a business case conducted by the Harvard Business School (HBS) in 2011. In 2016, his work was recognised as innovative by an international jury.

Christian Schilz
Head Corporate Responsibility - Vontobel
Christian Schilz is Head Corporate Responsibility of Vontobel, a global investment company specializing in wealth management and investment solutions. He has been actively contributing to the ongoing transition to sustainable development
Event organized by