Panel
Livestream
Implementing Sustainability in Wealth Management
Accountability
Transparency
Members of the Association of Swiss Asset and Wealth Management Banks and of the Association of Swiss Private Banks have defined 12 priorities in the field of sustainable finance that they actively pursue. This panel discussion aims to show how far implementation has already progressed and how the main hurdles could be overcome.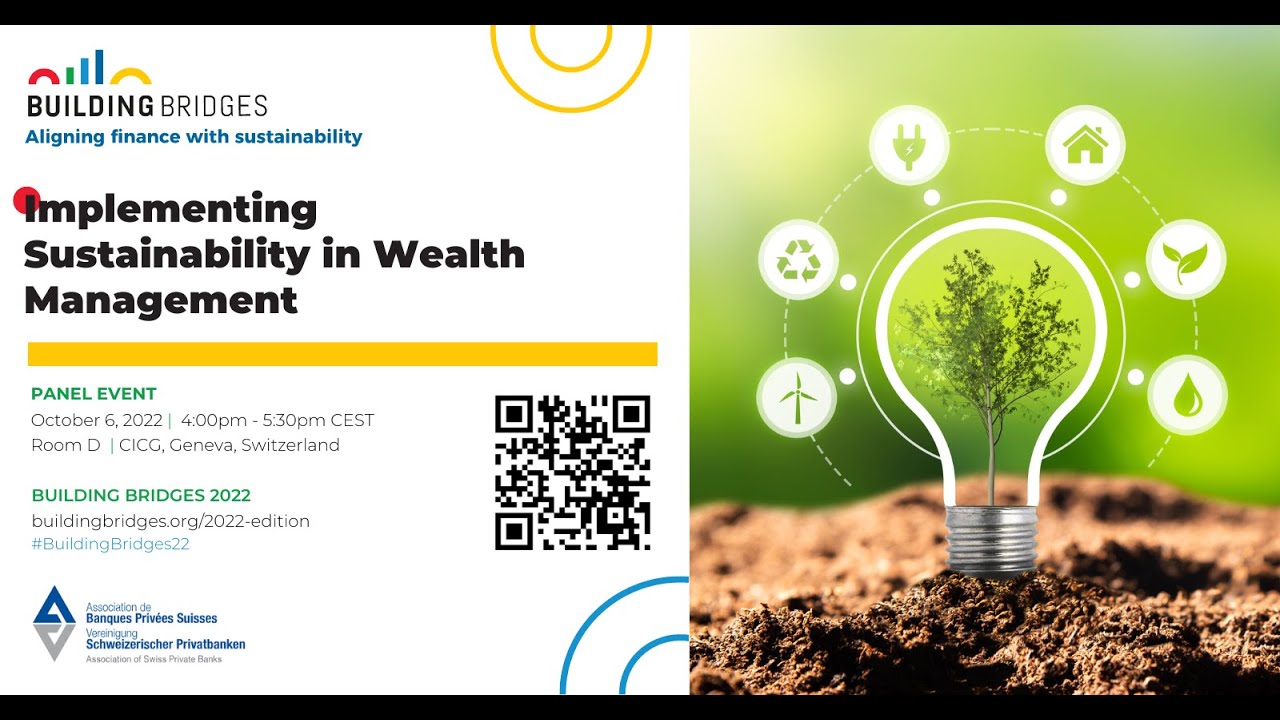 Speakers:

Rosa Sangiorgio
Head of ESG, Banque Pictet & Cie SA
Rosa Sangiorgio is leading the Environmental Social and Governance effort for Pictet Wealth Management. She has over 22 years experience in structuring, managing and distributing traditional and responsible investment solutions for institutional and private investors globally. Prior to joining Pictet in 2020, she worked for several major European financial institutions. Since 2012, she is focusing on Sustainability and Impact Investing, most recently leading the Sustainability and Impact Investing effort for Credit Suisse Investment Management.  Rosa is a CEFA charter holder and a TEDx speaker.

Frédéric Potelle
Head of Research & co-CIO, Bordier & Cie
As an analyst, Frédéric Potelle covers the energy, public services, industry and construction sectors. He is an engineer, holder of a Master of Science in automotive and aeronautics industry and a Master of Science in industry finance. After fifteen years in the energy sector (engineering, operations, management and finance), he joined Bordier & Cie in 2008, became Head of Research in 2012 and set up the sustainable finance strategy of the Bank.
Jean-Philippe Desmartin
Head of Responsible Investment, Edmond de Rothschild
30-year experience in Finance, including 20 years in Responsible Investing. Jean-Philippe joined the Edmond de Rothschild Group in 2016 and is a member of several committees dedicated to Sustainable Finance such as the European Federation of Financial Analysts Societies - EFFAS, the International Corporate Governance Network - ICGN, Principles for Responsible Investment - PRI, world intellectual capital initiative - WICI. Jean-Philippe also participates in the EFRAG (European Financial Reporting Advisory Group), a working group aimed at improving sustainability reporting standards.

Christian Schilz
Head Corporate Responsibility, Vontobel