Panel
Presentation
Livestream
Energy Transition: From Global to Local
Climate
Innovative Finance
Transitioning the energy system to clean and affordable is key to fighting climate change. The finance industry has a crucial role to play in making capital available for energy efficiency and renewable energy. This session will look at how the finance industry can contribute to the transition and how they should accompany clients and companies along the journey.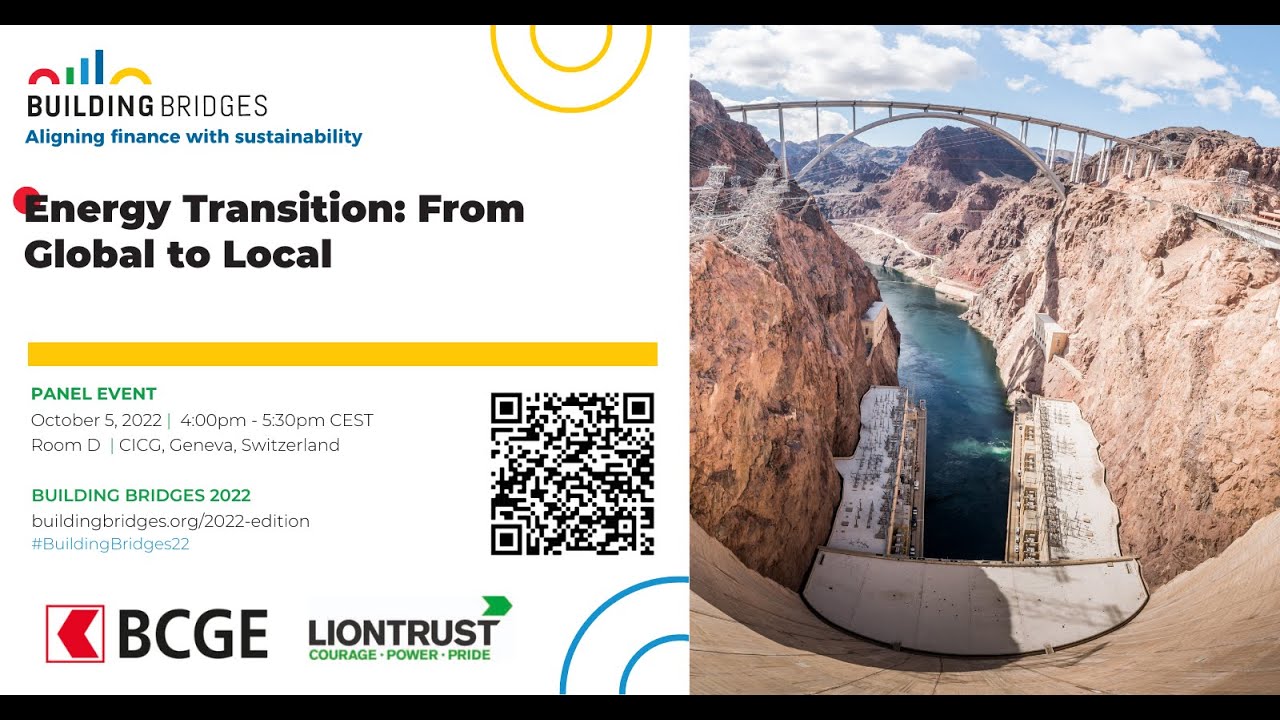 Speakers:
Peter Michaelis Panelist

,
Head of the Sustainable Investment team, Liontrust
Peter Michaelis started his career as an Environmental Engineer before joining Henderson Global Investors as a Sustainable and Responsible Investment Analyst. In 2001, he moved to Aviva Investors as a portfolio manager, before being appointed Head of Sustainable and Responsible Investment. Peter joined Liontrust in April 2017 as part of the acquisition of Alliance Trust Investments.  He holds an MA in Physics from Oxford University, an MSc in Energy and Environmental Engineering from the University of Sussex and a PhD in Environmental Economics from the University of Surrey.

Catharina Hillenbrand von der Neyen
Head of Research, Carbon Tracker.
Catharina Hillenbrand von der Neyen looks back to over 20 years of energy and climate finance experience. She was a leading equity analyst, in the energy sector with financial institutions including Cazenove, RBS and Nomura where she headed power, utilities and clean energy teams. In these roles, Catharina analysed major energy companies and equity markets and advised on some of the largest transformational financial transactions in the sector.
She also served as a regulator and government advisor. As a senior advisor at the Department of Business, Energy and Industrial Strategy, she shaped several critical energy and climate policies in the UK and advised Ministers on financial markets, investors and energy related Brexit issues.
At Allianz, she shaped and influenced the climate agenda of one of the world's largest investors. Catharina is a member of Task Force on Carbon Pricing in Europe.
She graduated as an MBA from ESSEC business school, France, and Dipl. Kfm. from the University of Mannheim, Germany.

Virginie Wauquiez
CEO, Carbon4 Finance
Virginie Wauquiez joined Carbon4 Finance in July 2022 as Chief Executive Officer. She brings a wide and strong expertise in the finance industry, gained through executive roles in investment banking, strategy and risk within the HSBC Group. From 2011 to 2020, she served as Risk Chief Operating Officer and Head of Risk Strategy at HSBC, with a specific focus on risk transformation, regulatory engagement and sustainable finance.
She also developed entrepreneurial projects linked to corporate social responsibility and strategic advisory.

Melissa Perez
Head of Sales and Business Development, Carbon4 Finance
Melissa Perez joined Carbon4 Finance in 2021 as Head of Sales and Business Development. She has a solid background in the financial industry, having worked for renowned banks such as Bank of France, Credit Mutuel Arkea, Société Générale, Morgan Stanley, and BNP Paribas. In her last role in BNPP, she was in charge of developing the sustainability loan offer in the Emerging Markets.
Aside from her professional life, Ms. Perez is a board member of The Shifters, an association gathering thousand of volunteers in Europe which support the Shift Project, a think tank whose mission is to decarbonize the economy. As Head of the Project Department, she creates and coordinates an infrastructure to support hundreds of projects from volunteers.

Damien Contamin
Non-financial risk manager / CSR Manager, BCGE
Damien Contamin has been working as a derivatives trader on financial markets for the last 17 years, first for Société Générale in Zurich and then as a structured products specialist at BCV.
In 2017, he decided to take a new direction, so after spending two years as impact advisor for Coninco Explorers in Finance, he moved to BCGE where he is now in charge of non-financial risk management and CSR.
He holds two MA's in Mathematical Economics - Econometrics and in Quantitative Economics from Toulouse School of economics. He obtained a Certificate in Advanced Studies in SDG Investing (2019) from the Graduate Institute of Geneva and the CFA certificate in ESG Investing (2021).