Panel
Livestream
Investing for Change in Africa
Emerging Markets
Innovative Finance
Partnership
This session will illustrate the rising opportunities in Africa to redirect investments to the SDGs in this critical stage of the development trajectory. It brings together policy makers, investors and enterprises, to provide insights on efforts and partnerships to mobilize public and private investment to effect change for sustainable development.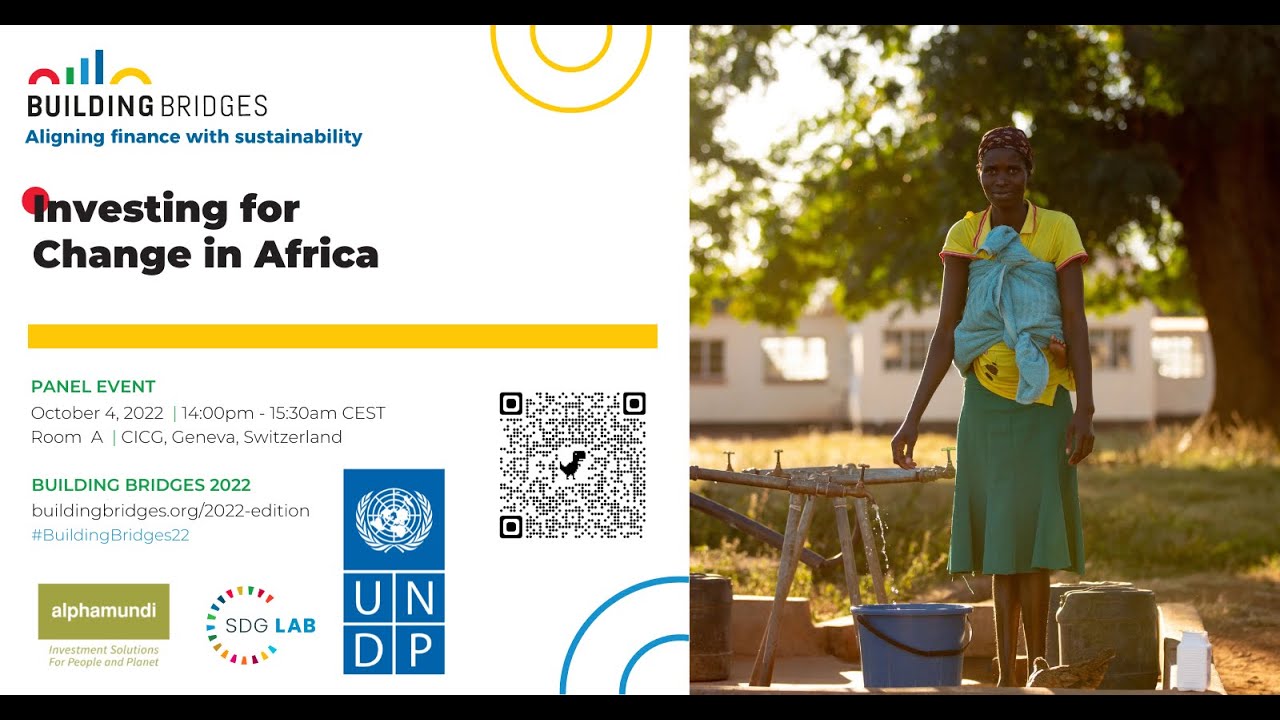 Watch Livestream
Speakers:

Zainab Shamsuna Ahmed
Minister of Finance, Federal Republic of Nigeria
Zainab Shamsuna Ahmed is the Nigerian Minister of Finance. Before being appointed Acting Minister of Finance in September 2018, Zainab Ahmed was the Minister of State for Budget and National Planning. She previously served as the  Executive Secretary and National Coordinator of the Nigeria Extractive Industries Transparency Initiative (NEITI).

Sahba Sobhani
Director, Instanbul International Centre for Private Sector in Development, UNDP
Sahba Sobhani brings 19 years of experience in the private sector in Silicon Valley, Singapore and UNDP including as the technical lead for the recently endorsed UNDP private sector strategy.

Peter Njonjo
Twiga Foods, CEO
Peter Njonjo is Co-Founder and Group CEO of Twiga Foods, a B2B e-commerce company that focuses on food and grocery in the informal retail.

Muthoni Wachira
Chief of Staff, MarketForce, Nairobi
Muthoni Wachira is a change-maker recognised as one of 12 venture capitalists to know in Africa. She has 15 years experience in corporates such as Merrill Lynch, American Express and Safaricom.

Frannie Léautier
Partner and Vice-Chair, SouthBridge Group; CEO, SouthBridge Investments
Frannie Léautier, is Partner and Vice-Chair at SouthBridge Group and CEO of SouthBridge Investments. Previously she was Chief of Staff to the President, and Vice-President at the World Bank Group.

Karen Wilson
Moderator - Founder, GV Partners
Karen is the Founder of GV Partners and an expert on entrepreneurship, innovation and finance, working with private sector firms, international organizations, foundations and universities. Among other mandates, Karen has been working with the OECD since 2009 focused on impact investment, sustainable finance, impact measurement, entrepreneurial finance and the role of private finance for sustainable development. Most recently, she has been leading the OECD's engagement in an international collaboration on impact measurement and management. She is also an Associate Fellow at Said Business School at Oxford University, a Visiting Lecturer at the Stockholm School of Economics in Riga and teaches at other universities. In addition to other boards and advisory positions, she serves as Chair of the Supervisory Board of the Impact Linked Finance Fund and a board member of the European Venture Philanthropy Association (EVPA). She also serves on the G7 Impact Taskforce Working Group on Impact Reporting, Integrity and Transparency, the Global Impact Investment Steering Group (GSG) Strategy Committee and the Climate Advisory Group of the Multi-Asset Climate Solutions Fund of Aberdeen Standard Investments and Big Issue Invest.
She received, with honors, a Bachelors of Science in Mathematics and Management from Carnegie Mellon University and an MBA from Harvard Business School.
Watch Livestream