When the partners of Building Bridges first came together to collaborate on an event that would move the needle on sustainable finance, we readily agreed that both content and form were crucial to achieving our vision.
Content refers to the various subjects that will be covered during Building Bridges and form refers to how we go about sharing that content with our audience. From the outset, we agreed that diversity in both content and form was crucial for tackling sustainability in the matter it requires – our global challenges are connected and require all stakeholders to come to the table, so only focusing on one or two topics or stakeholder groups leaves out the complexity that exists in the real world.
Content: our themes and topics
The world of sustainable finance is vast and can be cut in many different ways. We asked ourselves, should we focus only on specific asset classes? Should we center the event around a single sustainability theme? Or should we look at different parts of the investment value chain?
Given the diversity of the partners involved in Building Bridges, we opted not to focus too much on singular dimensions but rather to develop three cross-cutting themes that create red threads through our diverse content. We believe this approach will allow our Community to put their own unique spin on each of the themes and show the inter-connected nature of our global systems.
Our 2021 themes are:
Impact and Transparency, which looks at all issues disclosure, measurement, data, and reporting
Supply Demand Mismatch, which examines how we move capital to where it is needed most including overcoming barriers and developing new, innovative solutions
Fintech for SDGs, which explores the role of technology in accelerating the transition to a more sustainable financial system
You can see that these themes can apply to various dimensions of sustainability. Let's take biodiversity as an example. The Impact and Transparency theme may look at new developments around the Task Force for Nature Related Financial Disclosures (TNFD). Supply Demand Mismatch may cover some of the new and innovative financing models for moving capital towards conservation, for example, the World Bank's Rhino Conservation Bond. And Fintech, may look at how digital payment apps can embed biodiversity into their platforms for positive impact, like Ant Forest planting over 600 million trees. The same exercise could be done for any one of the 17 Sustainable Development Goals, whether it be health, gender, climate, decent work, or water.
Our 2021 edition will feature 77 events – 45% on Impact and Transparency, 44% on Supply Demand Mismatch, and 11% on Fintech. They will cover a broad range of topics, including Health (SDG 3); Biodiversity (SDG 14 and 15); Climate Change & Just Transition (SDG 13); Circular Economy (SDG 12); Human Rights; Inequality (SDG 10), Decent Work (SDG 8), Water & Oceans (SDG 6 and 15), Food & Agriculture (SDG 2), Gender (SDG 5); Humanitarian Response and Peace (SDG 16).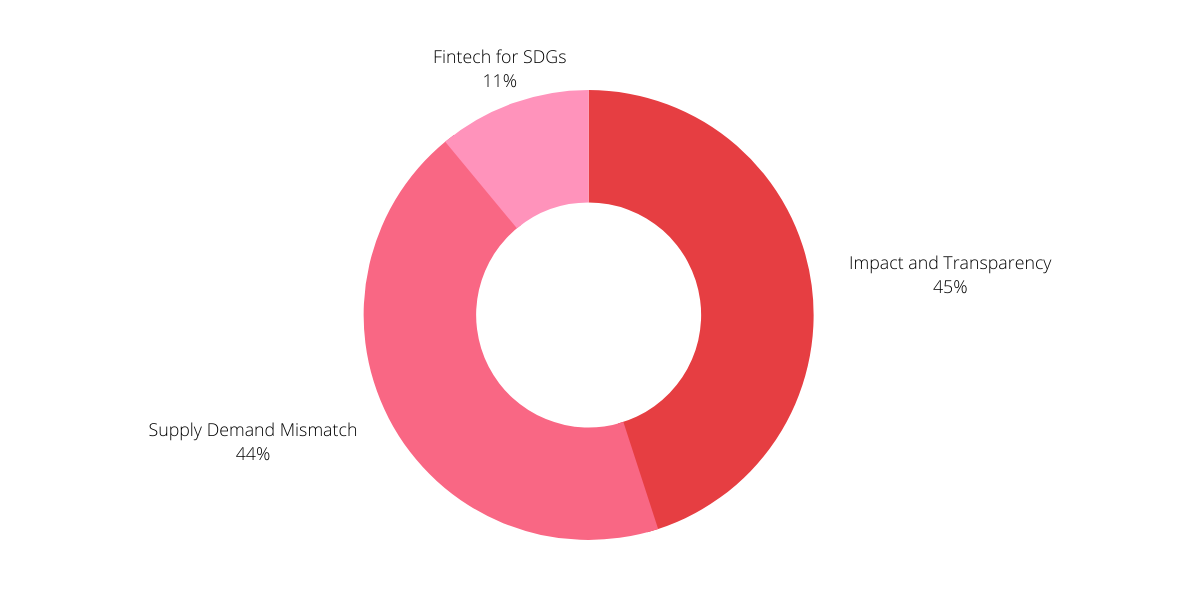 Form: our organizers and their approaches
Form begins with the community-centric, co-ownership model we employ at Building Bridges. We open the program to the entire community and ask them to bring forward the topics and ideas that they feel need to be discussed and acted upon. In June, we launched a call for events and received over 100 submissions showing the commitment and interest of the community at large.
We are working with 89 different event organizers spanning all types of entities. This includes the private sector, industry associations, UN entities, other international organizations, NGOs, academic institutions, governments, and consultancies.
Events will also take a range of formats, from traditional panel discussions to hands-on workshops and pitch sessions. We are encouraging launches, commitments, and action in hope that the outcomes of Building Bridges will continue long after the event closes on December 2.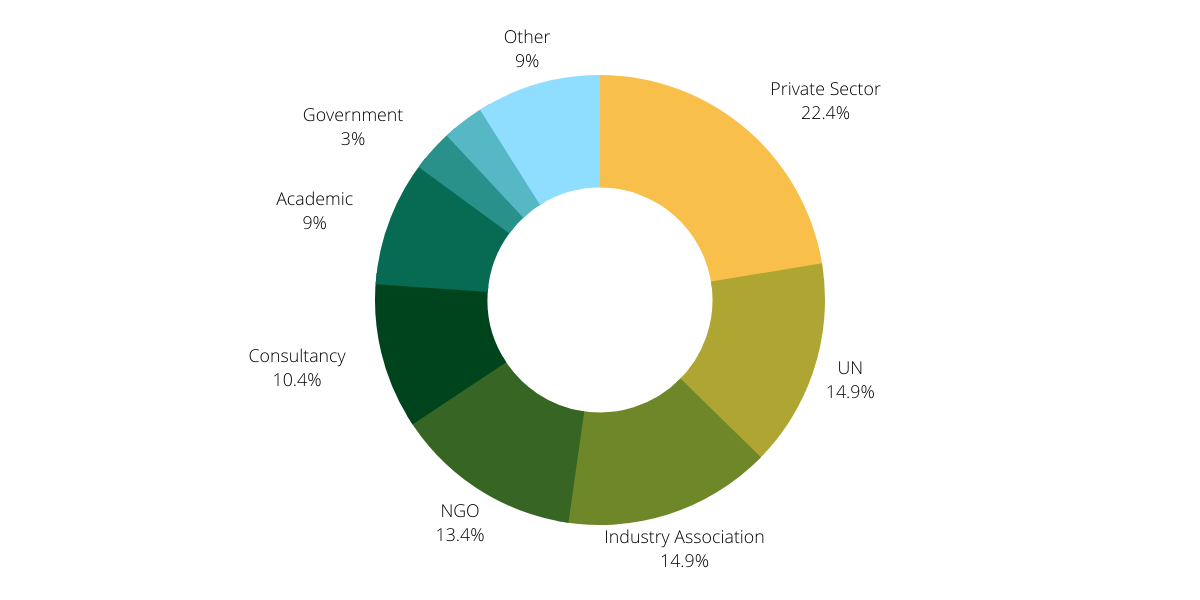 Conclusion
Building Bridges is an initiative rooted in the community. It is not an initiative planned behind closed doors but rather one where a broad range of stakeholders can actively shape the discussion. We will cover a range of topics, reflecting the interrelated nature of our global challenges while keeping a few "red threads" to ensure we are able to draw coherent conclusions and move action ahead even after the event.
Registration is now open, don't miss out.