Back
José Manuel Barroso
keynote

,
Chair of the Board, Gavi; Former President of the European Commission
In January 2021, the Gavi Board appointed José Manuel Barroso as its new Chair. He is currently non-executive Chairman of London-based Goldman Sachs International.
Mr. Barroso was elected to the Portuguese Parliament (Assembleia da República) where he served as Chairman of its Committee on Foreign Affairs and Cooperation. He was successively State Secretary in the Ministry of Internal Administration, State Secretary for Foreign Affairs and Development Cooperation and Minister for Foreign Affairs.
While serving as Prime Minister of Portugal (2002-2004), Mr. Barroso was elected by the European Parliament for two terms as President of the European Commission (2004-20014). In these functions, he committed special efforts to the enlargement and the incorporation of new members in the European Union and launched the legislative package known as "20/20/20" for decarbonisation.
Currently, Mr. Barroso is a Visiting Professor at Universidade Catolica Portuguesa and Director of the Center for European Studies at its Institute for Political Studies, at the Graduate Institute of International and Development Studies in Geneva and teaches at the School of Transnational Governance of the European University Institute in Florence.
Mr. Barroso graduated in Law (Licenciatura) and obtained a Master in Law from the University of Lisbon, as well
as a Master in Economic and Social Sciences/Political Science from the University of Geneva. He also holds
a post-graduate diploma from the University Institute of European Studies in Geneva.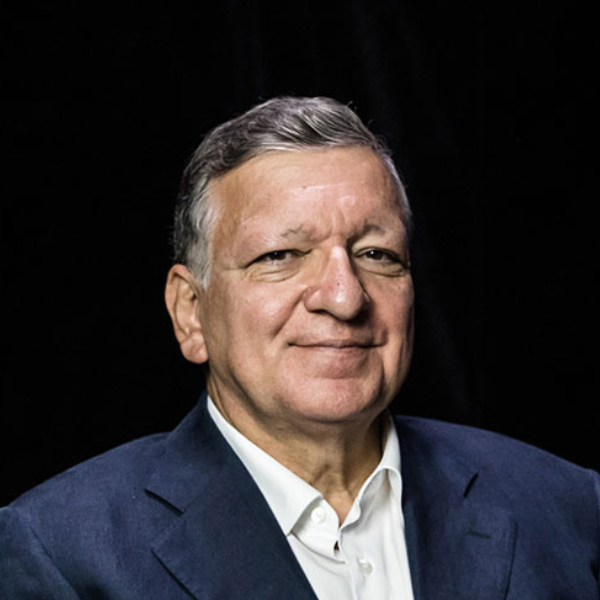 Related event(s)