Panel
Livestream
Innovative Finance: The Path to a Sustainable Future
In collaboration with the Geneva Graduate Institute's Centre for Finance and Development, this event focuses on the potential of innovative finance as a "transformative tool" which aligns with the need for creative and impactful solutions to address pressing global challenges. The event will showcase real-world testimonials on how leveraging innovative finance can strengthen the resilience of health systems, climate and ecosystems, and social inclusion. The high-level plenary will demonstrate how tailored financial mechanisms have led to positive outcomes such as building robust infrastructure, funding climate adaptation projects, and supporting marginalized communities. Innovate finance has successfully deployed mechanisms and structured financial instruments to catalyse private investments; bridging investment gaps from the private sector to impact positive change as well has facilitated partnerships between governments, private sector entities, and civil society organizations to drive sustainable development projects.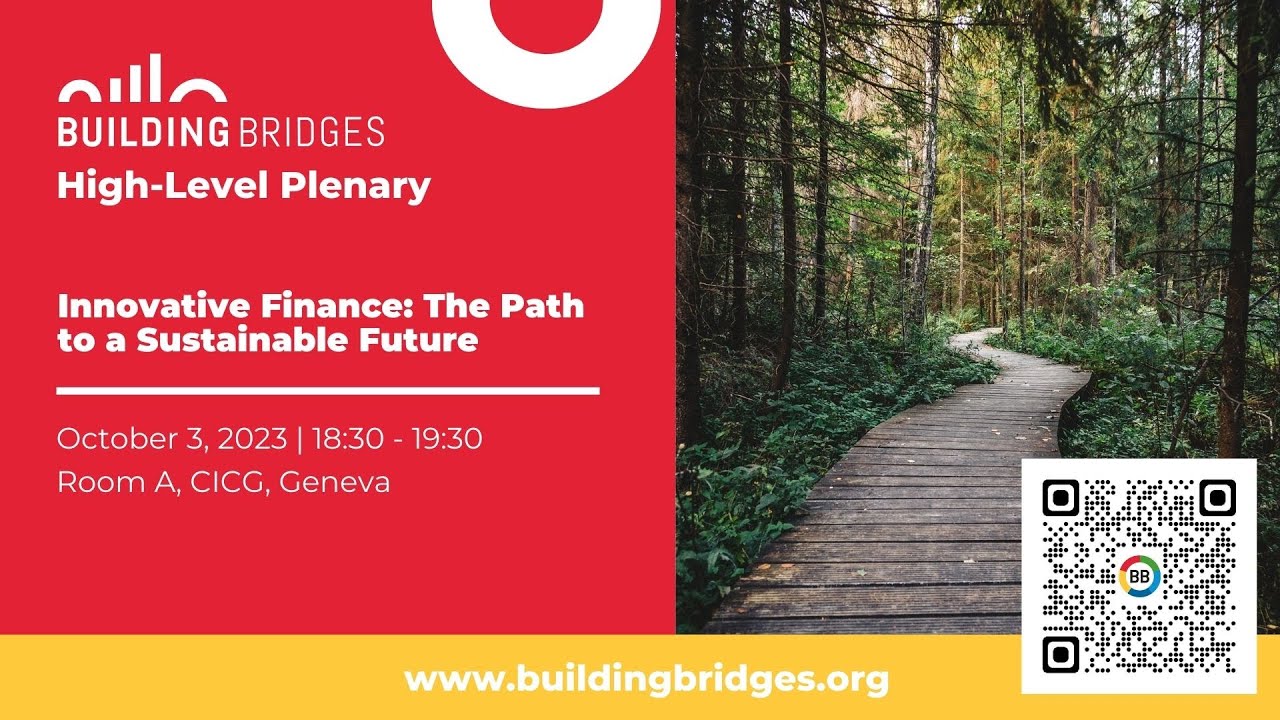 Speakers:

José Manuel Barroso keynote

,
Chair of the Board, Gavi; Former President of the European Commission
In January 2021, the Gavi Board appointed José Manuel Barroso as its new Chair. He is currently non-executive Chairman of London-based Goldman Sachs International. Mr. Barroso was elected to the Portuguese Parliament (Assembleia da República) where he served as Chairman of its Committee on Foreign Affairs and Cooperation. He was successively State Secretary in the Ministry of Internal Administration, State Secretary for Foreign Affairs and Development Cooperation and Minister for Foreign Affairs. While serving as Prime Minister of Portugal (2002-2004), Mr. Barroso was elected by the European Parliament for two terms as President of the European Commission (2004-20014). In these functions, he committed special efforts to the enlargement and the incorporation of new members in the European Union and launched the legislative package known as "20/20/20" for decarbonisation. Currently, Mr. Barroso is a Visiting Professor at Universidade Catolica Portuguesa and Director of the Center for European Studies at its Institute for Political Studies, at the Graduate Institute of International and Development Studies in Geneva and teaches at the School of Transnational Governance of the European University Institute in Florence. Mr. Barroso graduated in Law (Licenciatura) and obtained a Master in Law from the University of Lisbon, as well as a Master in Economic and Social Sciences/Political Science from the University of Geneva. He also holds a post-graduate diploma from the University Institute of European Studies in Geneva.
Richard Manley
Chief Sustainability Officer - CPP Investments

James Mwangi
Chief Executive Officer - Equity Group Holdings
James Mwangi is a Kenyan born accountant, career banker, businessman and entrepreneur. He is the current CEO of Equity Group Holdings. Mr. Mwangi was included among The Financial Times' 2009 list of the top 50 thought leaders of emerging markets and the top 20 most influential people in Africa. He was the Founding Chairman of Kenya Vision 2030 Delivery Board from 2007-2019, tasked with ensuring Kenya became a middle-income country with high living standards by 2030. Mr. Mwangi is a Presidential National Task force member on the Kenya COVID-19 Emergency Response Fund and Chair of its Health Committee. He is also the current Chancellor of Meru University. Mr. Mwangi graduated from the University of Nairobi with a Bachelor of Commerce Degree, and passed the Certified Public Accountant of Kenya (CPAK). He also graduated from the advanced management programme at the IESE Business School in Barcelona.

Marie-Laure Salles
Director - Geneva Graduate Institute
Marie-Laure Salles became Director of the Geneva Graduate Institute in September 2020. Before joining the Institute, she was Dean of the School of Management and Innovation at Sciences Po Paris, a school she launched in 2016. Dr. Salles was Professor at ESSEC Business School, where she was also, in turn, Dean of the Faculty and Associate Dean for the PhD Programme. With a PhD in Sociology from Harvard University, Dr. Salles was, until her arrival in Geneva, Professor at the Centre de sociologie des organisations (CSO) at Sciences Po Paris. Her research interests range from the role of social networks in the transnational diffusion of rules, practices and ideas, to the historical transformation of capitalism and national institutions, with a particular interest for the evolving nature of the social responsibility of firms and for the changing conditions of transnational dynamics of economic governance in the context of globalisation. She has received several awards, including the prestigious Max Weber Award for Distinguished Scholarship from the American Sociological Association in 2000. She was also made a Knight in the Legion of Honour by the French Government in 2017.

Geoff Cutmore moderator

,
Financial Journalist
Geoff Cutmore is an English financial journalist. He presented CNBC Europe's breakfast news programme Squawk Box Europe from 1999 until June 2023. Mr. Cutmore was also an occasional relief presenter of Asia Squawk Box on CNBC Asia. He was with CNBC for thirty years and prior to presenting Squawk Box Europe, he worked for CNBC Asia and was based in Hong Kong.