Closing the Infrastructure Investment Gap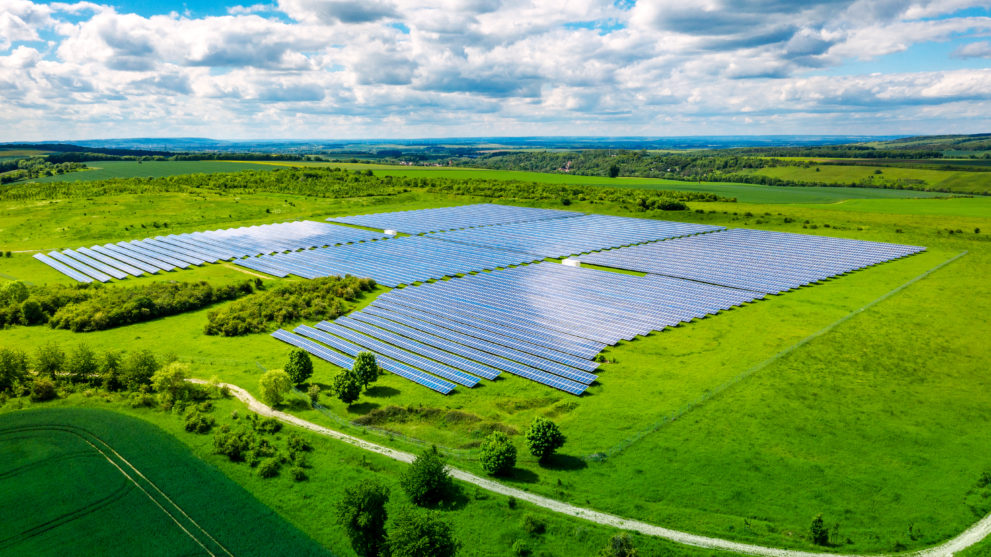 Infrastructure is currently responsible for 79% of global greenhouse gases and consumes 60% of the world's materials. While infrastructure can considerably lower energy use and increase water supply, the global infrastructure investment gap has more than tripled since 2017 from $0.7 to $3 trillion a year. Investing in sustainable and nature-based infrastructure today will mitigate environmental effects and improve the standards of living of future generations, but this illiquid investment presents unique characteristics. For years, a debate has been ongoing about making infrastructure its own asset class. As interest rates rise, this investment is becoming a critical consideration for hedging against the inflationary environment we face.
Join us on June 30 to explore the barriers that exist to sustainable infrastructure finance and mechanisms available for incentivizing the participation of private capital. This webinar, featuring speakers from Edmond de Rothschild, the World Bank, BlackRock, and IISD, will zoom in on the tools available to encourage investment projects in the global north and the south.
Guest Speakers

Sandrine Salerno
Executive Director, Sustainable Finance Geneva
Sandrine Salerno is the Executive Director of Sustainable Finance Geneva (SFG), and the Director of Building Bridges. SFG's vision is to accelerate the transformation of the financial sector by setting ambitious environmental and social goals. Ms. Salerno has 13 years of experience working in governance as an executive member of the City of Geneva and the head of its Finance Department. She is well known in Geneva for her commitment to the public good: she currently serves as a Member of the Board of Geneva Public Transport and Groupe Serbeco, as the Vice-President of the Grand Théâtre de Genève Opera, and as the President of the Puppet Theatre of Geneva.

Imad Fakhoury
Global Director, Infrastructure, PPPs & Guarantees Group, World Bank
Imad Fakhoury joined the World Bank as Director of the Infrastructure Finance, PPPs & Guarantees Group in November of 2019. Mr. Fakhoury comes most recently from the IFC, where he held the position of Senior Adviser for Private Sector Solutions. There, he worked to strengthen efforts to mobilize finance for development through leveraging private-sector solutions, creating markets, and reducing public debt. Before joining the World Bank Group, he served in successive Jordanian governments as Minister of Planning and International Cooperation, Minister of Public Sector Development, and Minister of State for Mega-projects.

Cinthya Pastor
Director Economics, Global Infrastructure Hub
Cinthya Pastor joined the Global Infrastructure Hub in April 2021 as Director of Economics and leads the development, delivery and dissemination of the GI Hub's economic research and policy recommendations for the global infrastructure landscape. Cinthya brings 12 years of experience in economics, applied research, public policy analysis and recommendation; and advocacy within the infrastructure sector. She has significant experience across government, private, not-for-profit and multilateral organizations in Latin America, Asia and the United States.

Jerome Leyvigne
Managing Director, Infrastructure Solutions, BlackRock
Jerome Leyvigne is a Senior Investment Professional at BlackRock Infrastructure Solutions (BIS) within BlackRock Alternative Investors and leads BIS' Team in London. Mr. Leyvigne has more than 20 years of experience in the infrastructure industry. His responsibilities include business development, establishing long-term partnerships for BIS, and originating and leading investment opportunities in third-party funds and direct co-investments on a global basis.

Jean-Francis Dusch
CEO and Global Head of Infrastructure, Edmond de Rothschild
Jean-Francis Dusch is Global Head of Infrastructure and Structured Finance at Edmond de Rothschild Asset Management and member of the Executive Committee. After graduating from the Ecole Supérieure de Commerce de Paris and the Université de Droit de Paris II, he worked for Bouygues, UBS, Citigroup and WestLB before joining the Edmond de Rothschild group in 2004. Dusch is passionate about long-term investment and the key role played by financing projects in the renewal of strategic infrastructures on an internationals scale.

David Uzsoki
Senior Advisor & Lead, Sustainable Finance, International Institute for Sustainable Development (IISD)
David Uzsoki works as a Sustainable Finance Lead and Senior Advisor in IISD's Economic Law and Policy Program. He has several years of experience in informing and advising public and private investors, government officials and financial market participants on how the allocation of capital can be better aligned with sustainability objectives.

Kali Taylor
Coordinator, Building Bridges
Kali Taylor has been leading the implementation of the Building Bridges Week since 2021 and is known for wearing many hats in the Geneva sustainability community. In her role as a policy advisor at the International Institute for Sustainable Development (IISD), she has led the Geneva 2030 Ecosystem for the last four years and helped to create the SDG Lab at UN Geneva. During this time, the Lab has become a key player in facilitating collaboration and partnerships for the SDGs.