Panel
Livestream
Net-Zero Initiatives and Forward-looking Methodologies: The Transition Way in Finance
As part of Switzerland's commitment to the net-zero targets, SBA considers net-zero initiatives to be effective instruments for achieving the 2050 climate target. Forward-looking methodologies like Implied Temperature Rise better address the transition with increasing complexity though. What is the right balance and most efficient way towards carbon neutrality? This session will try to address these issues.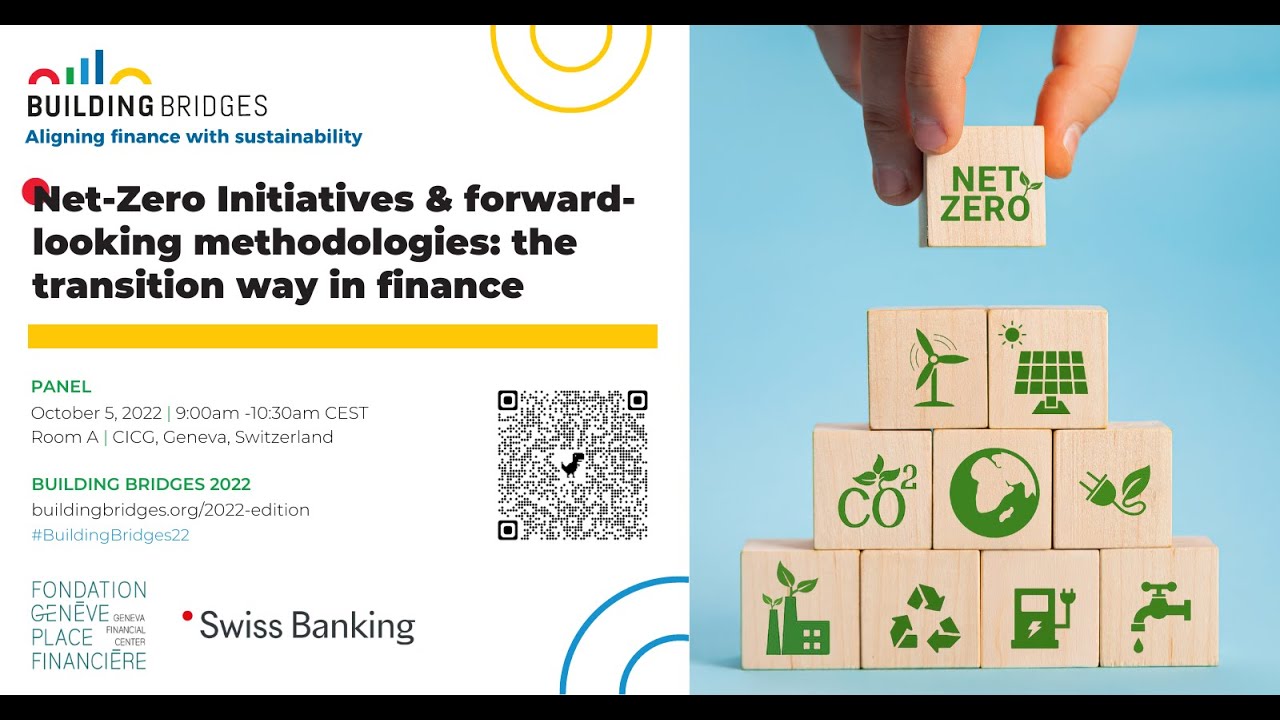 Speakers:
Lucie Pinson
CEO and Founder, Reclaim Finance
Lucie Pinson founded Reclaim Finance after years of campaigning on financial actors' responsibility in social, environmental and climate injustices and holds a double Masters in Political Science from Sorbonne University.

Jörg Gasser
CEO, Swiss Bankers Association (SBA)
Jörg Gasser has been the CEO of the Swiss Bankers Association since 2019. Mr. Gasser began his career at the International Committee of the Red Cross (ICRC), working for over ten years in the Near and Middle East. He has held several senior positions with the Swiss government, including Policy Adviser in the State Secretariat for Economic Affairs (SECO), Secretary General (Chief of Staff) of the Federal Department of Justice and Police (FDJP) and afterwards of the Federal Department of Finance (FDF), and most recently State Secretary of the Federal Department of Finance and head of the State Secretariat for International Finance (SIF). Jörg Gasser has a master's degree in economics and international relations from the University of Zurich as well as a bachelor's degree in astronomy from the Swinburne University of Technology in Melbourne.
Yves Mirabaud
Senior Managing Partner and Chairman of the Board, Mirabaud Group
Yves Mirabaud represents the 6th generation of the Mirabaud founding family. He joined the group in 1993, after spending five years in various banking institutions in Geneva, Zurich, Boston and New York. He became the Managing Partner of Mirabaud in 1996, and was a member of the Executive Committee between 2000 and 2011, and since 2012, he has been the Group's senior Managing Partner. Within Mirabaud, he is also Chairman of the Board of Directors of Mirabaud & Cie SA, Geneva and Mirabaud (Abu Dhabi) Limited. Since 2016, Mr. Mirabaud is Chairman of the Board of the Geneva Financial Center Foundation. Until 30 June, he was Chairman of the Swiss Private Banking Association since 2015 and a member of the Board of Directors of the Swiss Bankers Association.

Simone Dettling
Head of Banking, UNEP FI
As Head of Banking at the UNEP FI, Simone Dettling oversees the implementation of the Principles for Responsible Banking. Formerly, Simone managed the German Government's Emerging Markets Dialogue on Green Finance.

Antonios Koumbarakis Panelist

,
Sustainability & Strategic Regulatory Leader, PwC
Antonios Koumbarakis advises financial institutions, commodity traders, regulatory authorities, central banks and governments in Switzerland, Europe, Asia and Middle East in the area of sustainable, circular finance and regulatory initiatives.

Alexis Favre
Journalist, RTS
With a master's degree in international relations, Alexis Favre is presenter and producer of Infrarouge TV Show at « RTS ».