Building Bridges is a platform that convenes and gives a voice to a large community of decision makers, advocates, experts, and financial actors from both the Global North and South.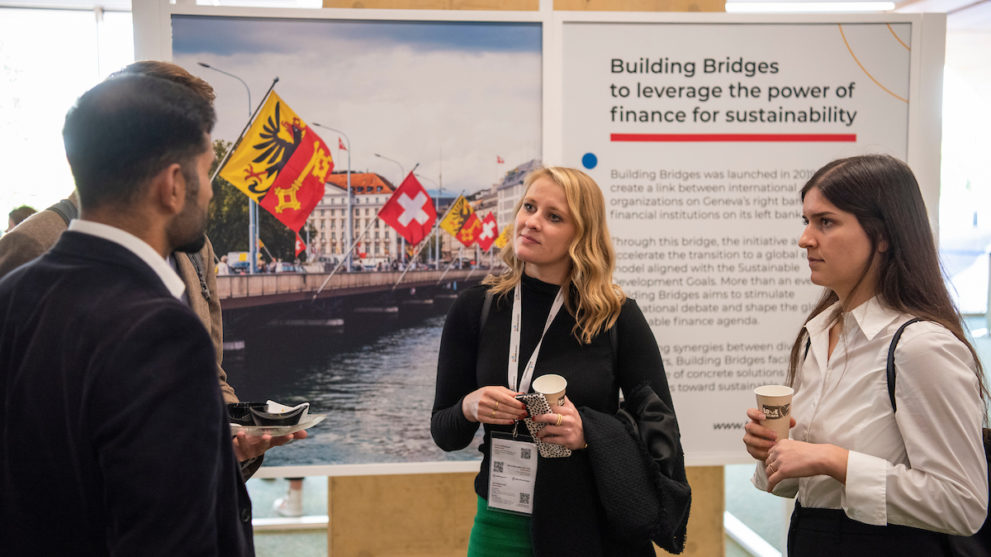 Collaboration is key to scale the most impactful, sustainable solutions. Building Bridges is a great opportunity to take concrete steps in that direction.

Santu Boethius
Co-founder – Impact Hub Geneva
---
The Building Bridges Community features events and initiatives planned throughout the year that build synergies and partnerships to translate words into meaningful actions that directly contribute to the sustainable development agenda.
You can be part of the Community, too! Join our monthly Community Calls to connect with other like-minded changemakers.
Apply below to promote and amplify your events or initiatives that embody the vision and values of Building Bridges.
Engage with the Community
Complete this form to subscribe to our monthly Building Bridges Community Call hosted by Sustainable Finance Geneva.