Panel
Livestream
Driving Purposeful Culture in Banking
Social
Transparency & Accountability
How should banks embed the cultural drivers of ESG performance in their organization to achieve the depth and speed of change that is required for lasting success? In this interactive workshop, the GABV and KPMG will present a framework to identify and embed an organization's purpose and share practical examples from GABV member institutions.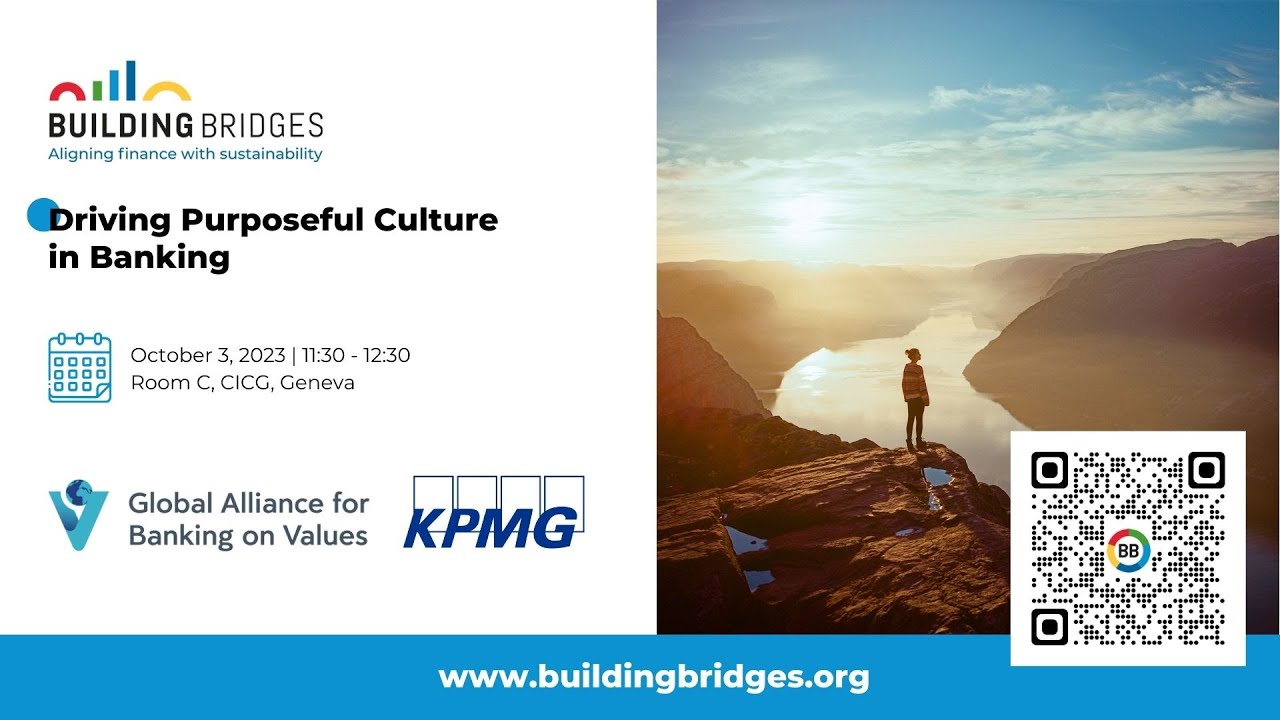 Speakers:

David Reiling
Chief Executive Officer - Sunrise Banks
David Reiling is a social entrepreneur, who is an innovator in community development finance and financial inclusion. He is the Chief Executive Officer of Sunrise Banks and has been in the community development banking industry for more than 25 years. Under Mr. Reiling's leadership, Sunrise Banks became the first Minnesota bank certified as a Community Development Financial Institution (CDFI), the first Minnesota B Corp and the first Minnesota bank to join the Global Alliance of Banking on Values. He has contributed to position his social enterprise for long-term financial sustainability and positive social impact.
Hadewych Kuiper
Managing Director - Triodos Investment Management
Hadewych Kuiper is Managing Director of Triodos Investment Management B.V. since February 2022. Within the Management Board, she is responsible for Triodos Investment Management's investment activities. In 2013 she joined Triodos Investment Management as Commercial Director. Prior to that she worked at Triodos Bank, since 2008, leading the bank's International Marketing & Corporate Communications department. Before joining Triodos Bank, Ms. Kuiper worked as a market strategy consultant in the financial services industry, telecom and media for more than ten years.
Martin Rohner
Executive Director - Global Alliance for Banking on Values
Martin Rohner is an Economist and Banker with over 25 years of experience in the field of social banking, sustainable trade, development finance, economic policy and debt relief. Before joining the Global Alliance for Banking on Values (GABV), Mr. Rohner was CEO of Alternative Bank Switzerland and served on the Board of GABV, representing the European member banks.

Patrick Schmucki
Director, Co-Lead FS Climate & Sustainability - KPMG AG
Patrick Schmucki consults financial institutions such as banks, asset managers or insurance companies in the area of sustainability with a focus on regulatory transformation and reporting. He is also the Corporate Responsibility Officer of KPMG in Switzerland and drives the firm's sustainability strategy.

Abbas Hasan
Chief Executive Officer - Aga Khan Agency for Microfinance
Abbas Hasan leads Aga Khan Agency for Microfinance (AKAM) since 2020. AKAM was established in 2004 to setup, develop and expand microfinance institutions in some of the most challenging parts of the world.