Financing a Secure and Clean Energy System
Webinar: 29 September 2022, 4-5 PM CEST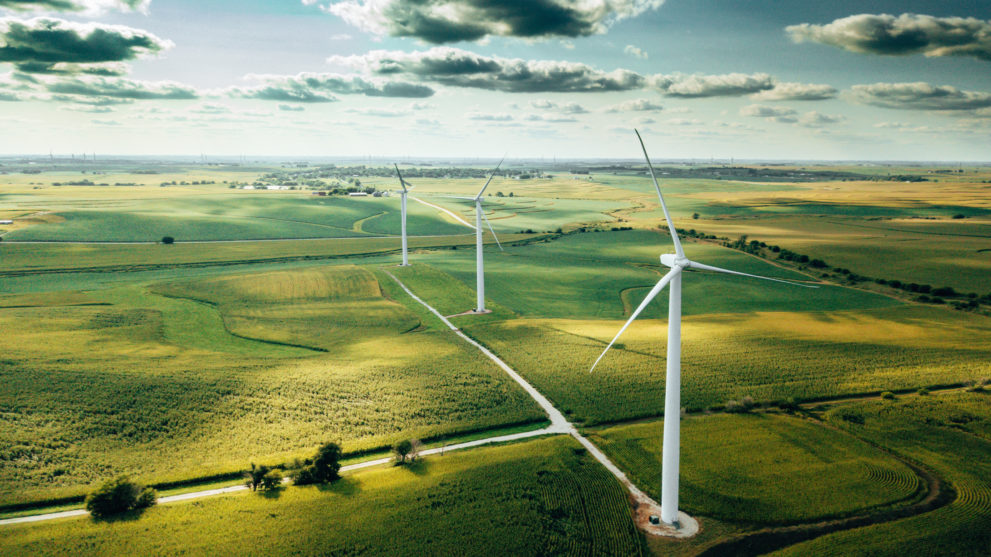 As we enter fall/winter, the world is grappling with what the conflict in Ukraine will mean for energy supplies in Europe and beyond. As energy prices soar and countries consider energy rationing, a reactionary boom in fossil fuel investment risks jeopardizing all efforts in the field of climate action. But the evidence is clear; just last year the IEA published a realistic pathway to Net Zero and clearly stated that there is "no need for investment in new fossil fuel supply."
So how does the world balance short-term shocks with the long-term need for clean, secure energy supplies? This webinar will explore the finance industry's role in accelerating the energy transition. It will explore what these trade-offs mean for real time investment decision-making, including what clean energy solutions are available to investors in the immediate, short, and long term.
Guest Speakers

Helen Watts
Senior Director of Global Partnerships, Student Energy
Helen Watts is Student Energy's Senior Director of Global Partnerships, leading collaborations with public, private, and civil society organizations and advocating for meaningful youth inclusion in decision-making. She is one of Canada's 2018 Top 25 Environmentalists Under 25 and one of Forbes Top 30 Under 30. Before Student Energy, she was at the global youth leadership organization AIESEC, and with the International Organization for Migration at the United Nations reporting on migration policy.

Marc Elliott
Energy Transition Investment Specialist, UBP
Marc Elliott joined UBP's Advisory Services team in April 2021 where he covers equities within the energy transition space and co-manages the UBP Energy Transition Certificate and Car of Tomorrow Certificate. Before joining UBP, he worked as an analyst on the sell side for 14 years covering a range of sectors including resources, utilities, chemicals and industrials, most recently at Investec Securities where he was heading up the Energy Transition franchise in addition to managing the Edinburgh research team. With a Master's Degree in Chemical Engineering from Sheffield University, UK, he started his career in industry working at UK chemicals company Johnson Matthey.

René Nicolodi
Director Head Equities & Themes, ZKB Asset Management
René Nicolodi is the Head of Equities & Themes Department within the asset management organisation at Zürcher Kantonalbank and Deputy Head of Asset Management. He started his career at Swiss Bank Corporation and UBS and held several investment banking and asset management positions at Zürcher Kantonalbank prior to his current roles. Dr. Nicolodi holds a Ph.D. from the University of Zurich and is a Chartered Alternative Investment Analyst (CAIA). Outside his roles at ZKB, Dr. Nicolodi is a lecturer at the the Swiss Training Centre for Investment Professionals (AZEK) and the International Management Institute in Kiev. He represents the Swiss Financial Analysts Association in the ESG Commission of the European Federation of Financial Analysts Societies (EFFAS) and is Vice-President of Swiss Sustainable Finance (SSF).

Paul Udall
Portfolio Manager, Lombard Odier Climate Transition Fund
Paul Udall has 27 years investment experience and has been managing sustainable investment strategies, with a particular emphasis on climate change for the last 18 years. Mr. Udall joined LOIM in September 2019. His previous experience includes Temporis Capital, MD Climate Change, Aviva Investors, and AXA Investment Managers.

Michael van der Meer
Head of Sustainable Investment Analysts within Investment Solutions & Sustainability, Credit Suisse
Michael van der Meer is the Head of Sustainable Investment Analysts within Investment Solutions & Sustainability. His team is responsible for integrating sustainability considerations across the house view, investment processes and across asset classes. He is based in Zurich.

Mr. van der Meer joined Credit Suisse in April 2021 after working five years for Robeco, where he was the Head of Sustainable Investment Research. He started his career in the investment industry overseeing Trading Emissions PLC (TEP)'s portfolio of clean energy investments in Asia for more than eight years before returning to Europe to manage TEP's stake in Poland's largest wind power project. For TEP, a closed-end fund, he also served as a non-executive director at Singapore-based AsiaBiogas, which owns a portfolio of renewable energy projects in Southeast Asia.
Mr. van der Meer is a Mandarin speaker, holds a BSc with First Class Honours and an MSc with Distinction from the University of London, and is a CFA Charterholder.