The 2023 edition of Building Bridges will showcase 60+ events, workshops, research presentations, panels, and fishbowl conversations. We invite all members of the community to help us advance sustainable finance, highlight innovative projects and create impactful discussions at Building Bridges 2023.
The Building Bridges Action Days will take place from October 3-5, 2023 at the CICG in Geneva. All types of organizations are encouraged to put forward their event concepts, whether they be finance industry players, academics, NGOs, international organizations, governments, or industry associations.
Building Bridges is an internationally-focused event, and therefore we welcome event applications from organizers based anywhere in the world.
Event Formats: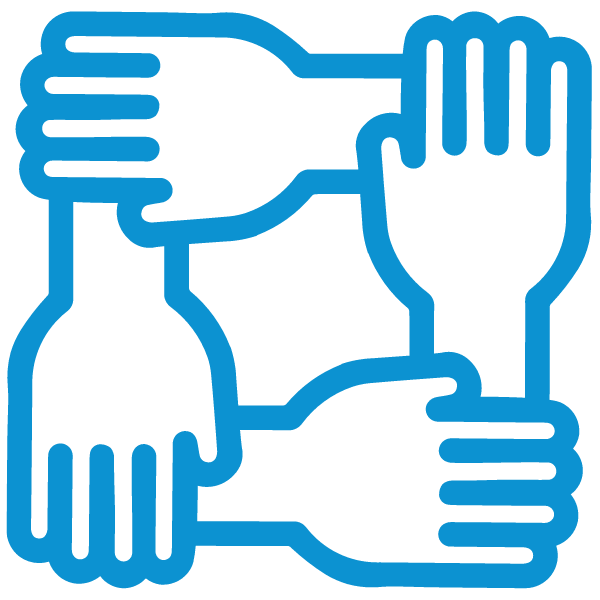 Diversity of partners and/or stakeholders
Ideally, we would like to see events planned by more than one organization, but we will consider stakeholder diversity (for example, diverse speakers).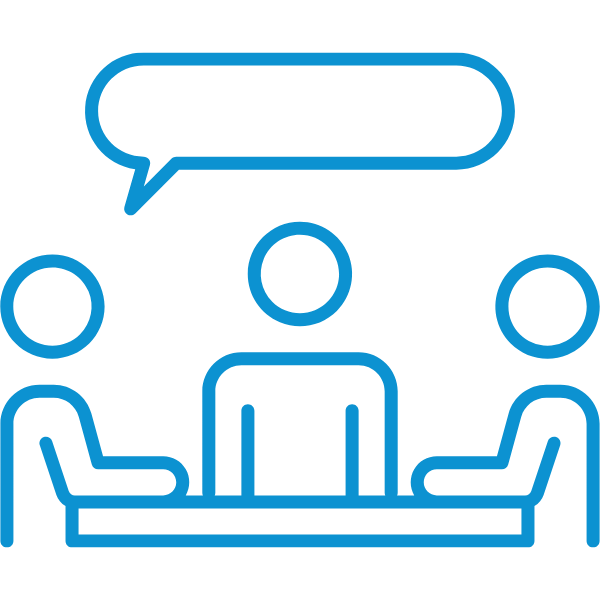 Interactive formats
This year we have very few spots of panels and will therefore favor workshops, trainings, discussions, etc.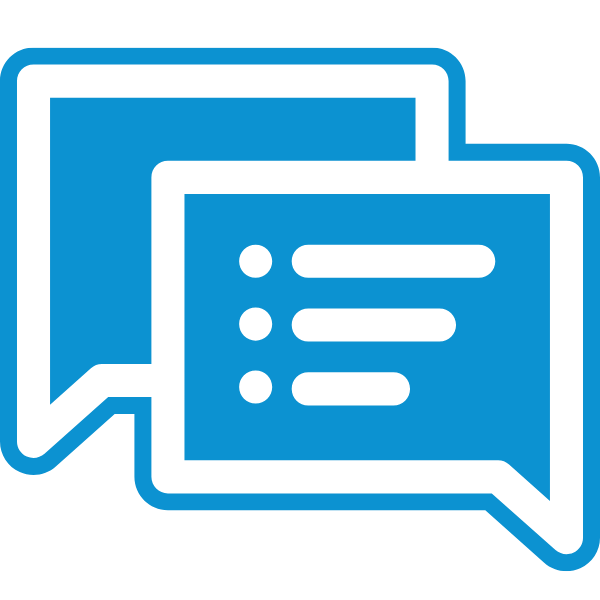 Clear and defined scope
Participants benefit from concrete, actionable topics. Avoid subjects that are too broad or high-level and focus on the outputs you want participants to walk away with.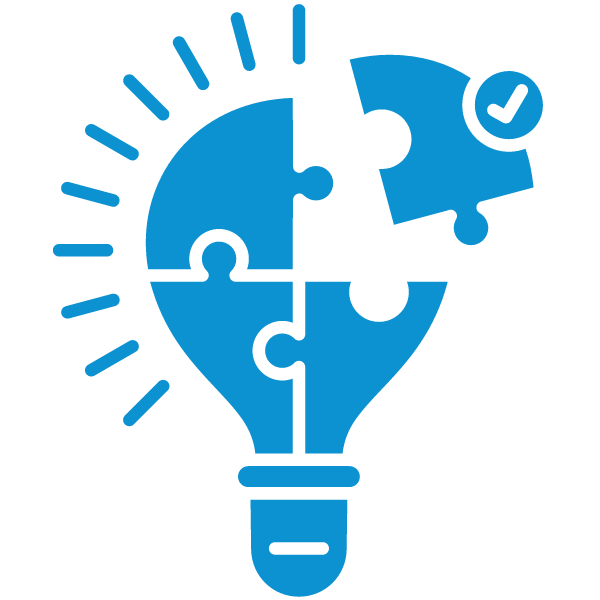 Solution oriented
We want to provide participants with actionable solutions and therefore will preference events with a solutions orientation (i.e. sharing or deriving solutions in the session).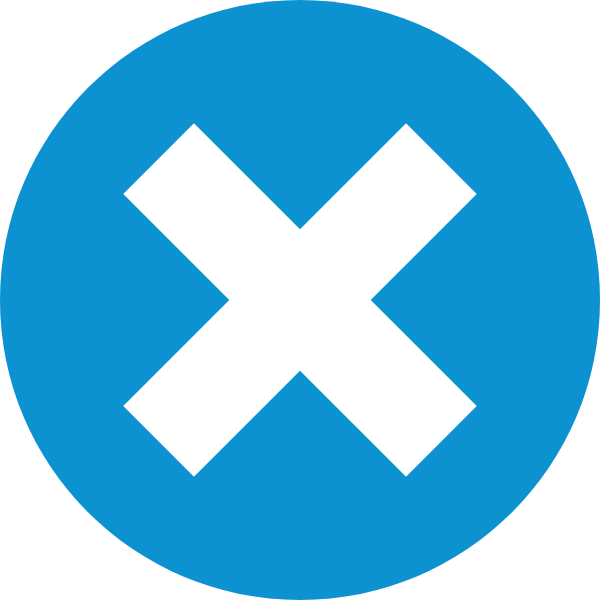 Excluding Criteria
If an event is too promotional (particularly commercially) it will automatically be excluded.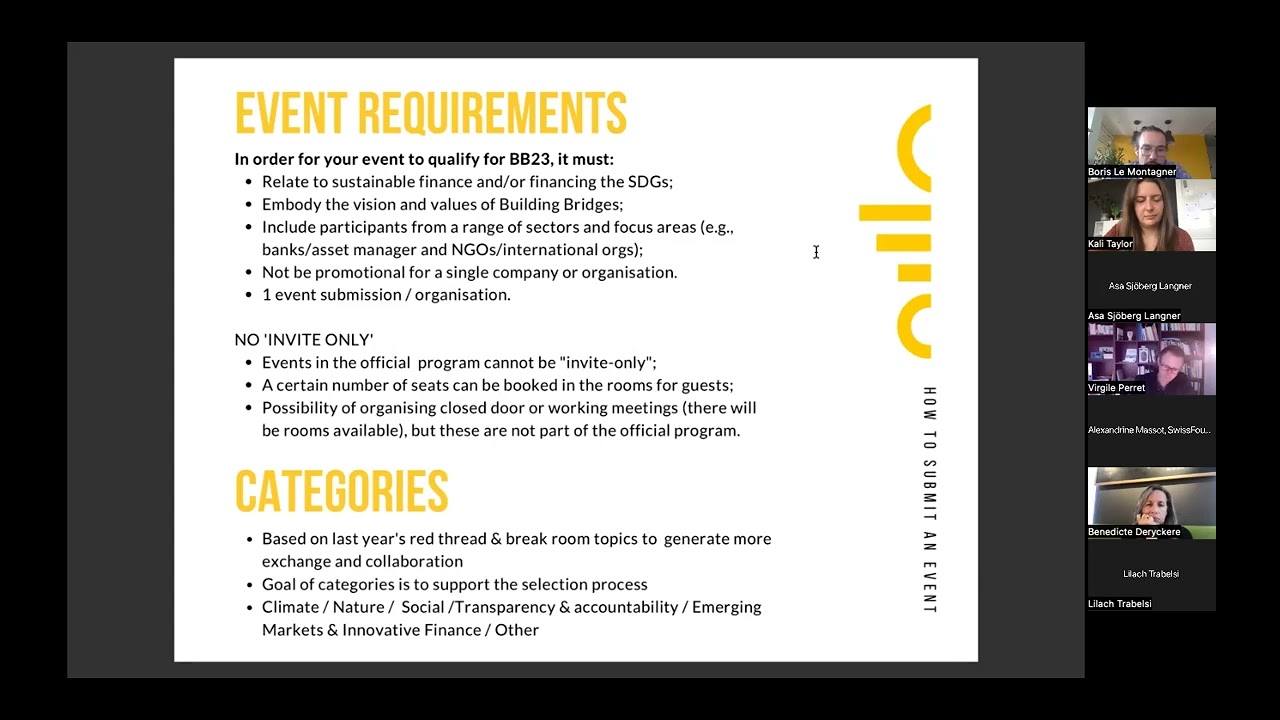 Guidelines:
Before submitting your event proposal, please read our guidelines on the Call for Events process and requirements.
Information Session:
We held an information session on March 9 to address all questions on the call for events. Watch the video to learn more about event requirements.
Deadline:
Please submit your event by March 31, 6 PM CET.
We look forward to reading your event proposals! Don't hesitate to check our 2022 Program and Report for inspiration.