Building Bridges is expanding its team to support the planning of the 2023 edition that will take place on 2-5 October in Geneva. We are looking for a Week Coordinator to support the planning and organization of 50+ community-led events, and for a Program Coordinator to manage Building Bridges' flagship event.
Open Positions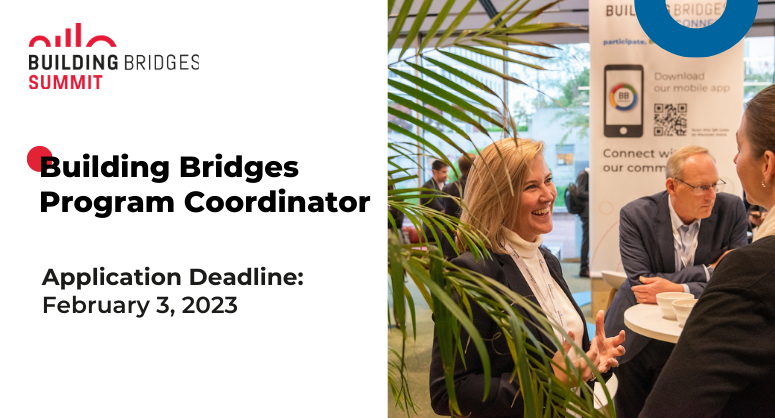 The Program Coordinator will develop and execute an engaging program for the high-level Summit, as well as other content related to Building Bridges.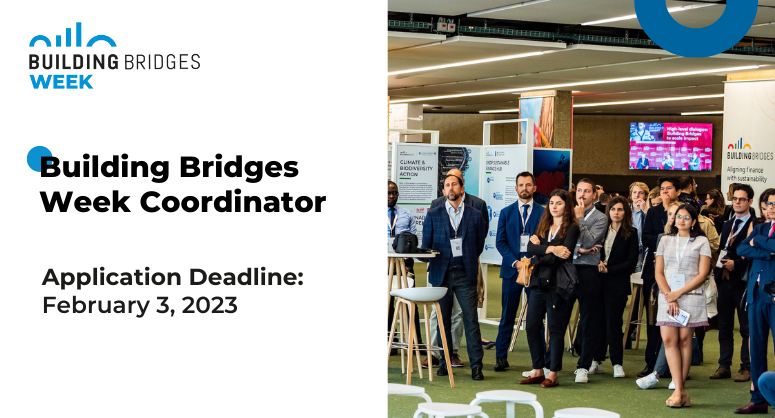 The Week Coordinator will work with the Building Bridges community to develop an interactive, engaging program of over 50 events organized by over 100 partners.
A unique opportunity to learn about the fast-evolving sector of sustainable finance
Building Bridges offers an exceptional opportunity to be involved at the heart of the sustainable finance and SDG ecosystem in Switzerland and internationally, and to meet a broad range of players that are leaders in their field and determined to align finance with sustainability.