Leading international providers of sustainability standards and guidance* have come together to launch the Impact Management Platform, a collaboration to mainstream the practice of impact management.
Through the Platform, partnering organisations will work together to identify opportunities to consolidate existing sustainability resources, collectively address gaps, and coordinate with policymakers and regulators to support the mainstreaming of impact management. This represents the next phase of a global collaboration that, until now, was facilitated by the consensus-building forum, the Impact Management Project (IMP).
As a first product of their work together, the Partners have co-authored a website, ImpactManagementPlatform.org, which outlines the core actions of impact management and links to the resources to help organisations and investors implement them.
See the actions of impact management diagram: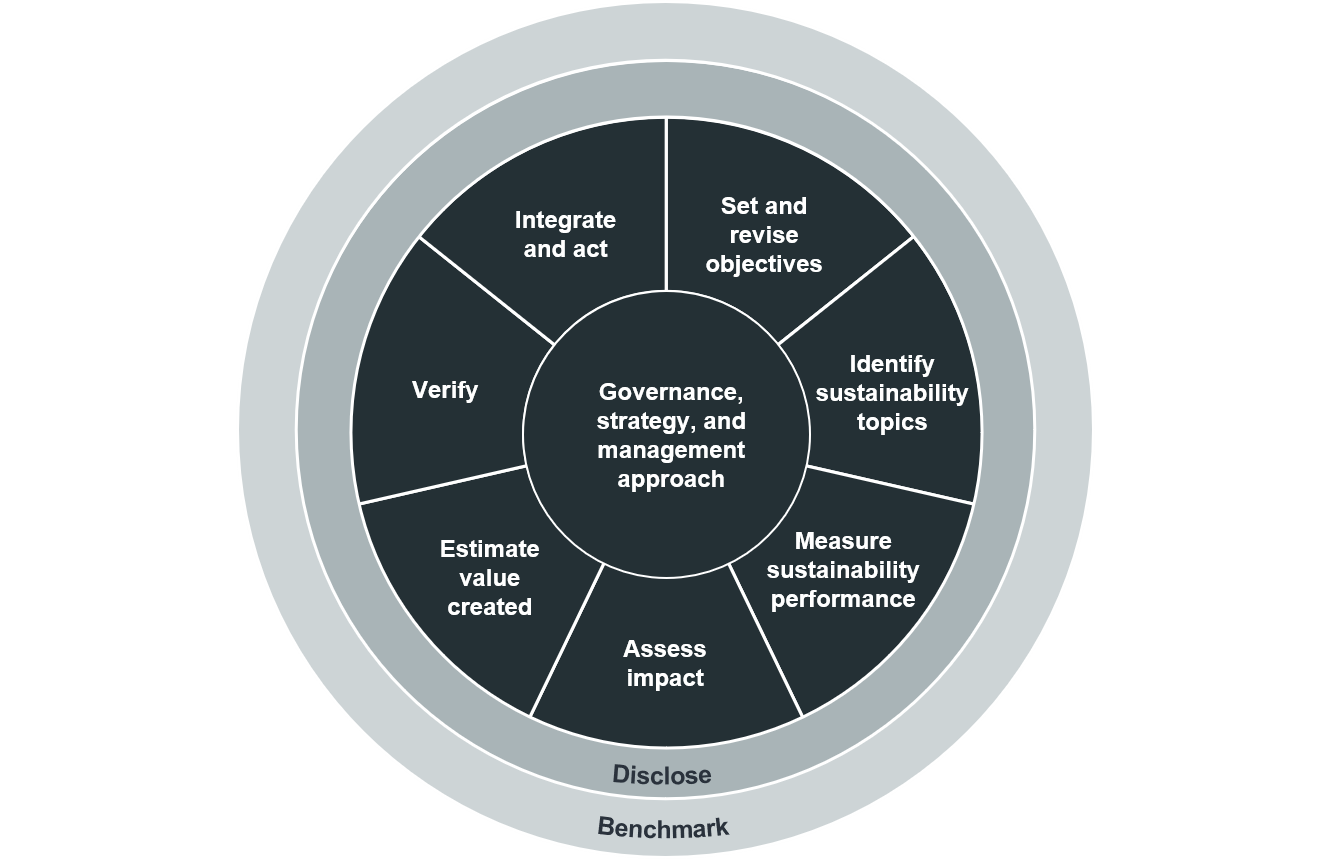 A joint launch webinar at 10am EDT / 3pm GMT / 4pm CET on November 23 will share the vision and future of the Platform with representatives of the Platform Partners. This will include a keynote dialogue with Mathias Cormann, Secretary General of the OECD, and Inger Andersen, Under-Secretary-General of the United Nations and Executive Director of the UN Environment Programme. Click here to register for the event.
To complement the discussions in the webinar, a practical workshop exploring the Impact Management Platform and actions of impact management will be held at Building Bridges Week on 1st December at 10am CET. Head to the Building Bridges Week online programme to book your space.
*The founding partners of the Impact Management Platform are:
B Lab
Capitals Coalition
CDP
Climate Disclosure Standards Board (CDSB)
Global Impact Investing Network (GIIN)
Global Reporting Initiative (GRI)
Global Steering Group for Impact Investment (GSG)
International Finance Corporation (IFC)
Impact-Weighted Accounts Initiative at Harvard Business School (IWAI)
Organisation for Economic Co-operation and Development (OECD)
Principles for Responsible Investment (PRI)
Social Value International (SVI)
United Nations Department of Economic and Social Affairs (UN DESA)
UN Development Programme (UNDP)
UN Environment Programme – Finance Initiative (UNEP FI)
UN Global Compact (UNGC)
Value Reporting Foundation (VRF)
World Benchmarking Alliance (WBA)