Panel
Research Presentation
Workshop
Livestream
Markets for Nature: A Global Index for Biodiversity
Biodiversity
Climate
Innovative Finance
Nature is a complex system. As markets for nature are being established, the market mechanisms must address the complexity of natural ecosystems and their biodiversity. This event will present a new joint project by ETH and EPFL that aims to measure biodiversity in its complexity and thus finance biodiversity restoration through nature-based solutions.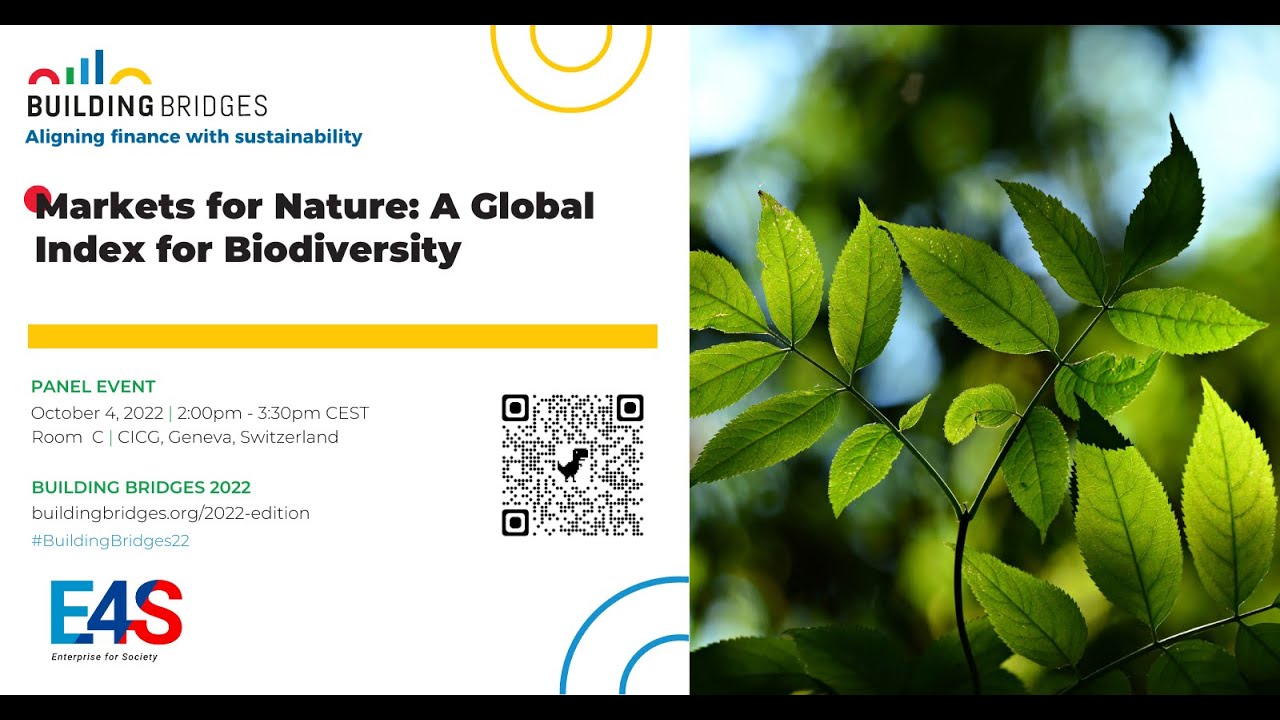 Speakers:

Thomas Elliot
Director, Crowther Lab
Thomas Elliott is Managing Director of the Crowther Lab at ETH Zurich and member of the board at Restor. He has developed a number of high profile collaborations over the last 5 years that translate the Lab's global ecological science into action.

Thomas Crowther
Professor, ETH Zurich
Thomas Crowther is a scientist studying ecology and global biodiversity. He is an assistant professor at ETH, where he founded Crowther Lab, an interdisciplinary group of scientists studying global ecosystems to facilitate local efforts that protect and restore biodiversity.

Ruediger Fahlenbrach
Professor, EPFL
Ruediger Fahlenbrach is Full Professor at EPFL. He holds a senior research chair from the Swiss Finance Institute, and is research member at the European Corporate Governance Institute.
Daisy Dent
Lead Scientist, Crowther Lab
Dr. Daisy Dent is a lead scientist at Crowther Lab. Her research focuses on the effects of changing land-use patterns on tropical forest diversity and ecosystem function.

Pernille Holtedahl
Research Fellow, Imperial College Business School
Pernille Holtedahl is a Ph.D. economist with 20+ years of experience in climate change. She is a Research Fellow at Imperial College and a senior consultant to CICERO Green.

Simon Zadek
Executive Director, NatureFinance
Dr. Zadek is Chair of NatureFinance, Director of Migrant Nation, Senior Advisor to the Task Force on Nature Related Financial Disclosure, and co-lead of the Taskforce on Nature Markets.

Gloria Fontana
Water and Biodiversity Specialist, Holcim
Gloria Fontana joined Holcim Sustainability team in September 2020 as the Nature Specialist. She supports the development and deployment of Holcim Nature Strategy globally, encompassing water and biodiversity. She holds a master degree in Environmental Engineering from ETH Zürich with specialization in Resource Management.

Gabriel Micheli
Lead Fund Manager, Pictet
Gabriel Micheli is a Lead Fund Manager at Pictet, where he has been shaping environmental portfolios for the past 15 years, and today leads the company's Global Environmental Opportunities Fund.
Owen Bethell
Environmental Impact Lead Global Public Affairs, Nestlé
Owen Bethell is currently the Environmental Impact Lead in Global Public Affairs at Nestlé. He has over 15 years of experience in global issue management, public affairs and biodiversity.

Thomas Höhne-Sparborth
Head of Sustainability Research, Lomard Odier Investment Managers
Thomas Hohne-Sparborth is Head of Sustainability Research at Lomard Odier. He is a planetary economist focusing on the transitions to a net zero, nature-positive, circular and inclusive economy.