Back
Markets for Nature: A Global Index for Biodiversity
Innovative Finance
Nature is a complex system. As markets for nature are being established, the market mechanisms must address the complexity of natural ecosystems and their biodiversity. This event will present a new joint project by ETH and EPFL that aims to measure biodiversity in its complexity and thus finance biodiversity restoration through nature-based solutions.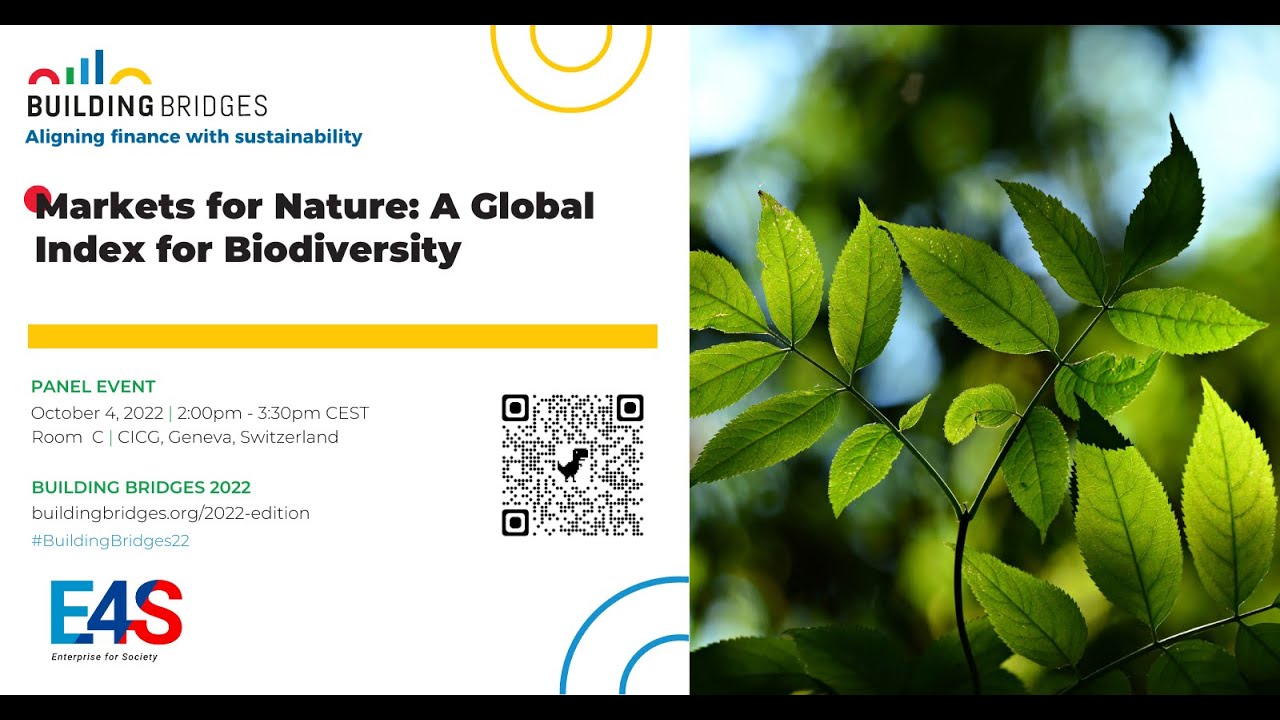 Speakers:

Thomas Elliot
Director, Crowther Lab
Thomas Elliott is Managing Director of the Crowther Lab at ETH Zurich and member of the board at Restor. He has developed a number of high profile collaborations over the last 5 years that translate the Lab's global ecological science into action.

Thomas Crowther
Professor, ETH Zurich
Thomas Crowther is a scientist studying ecology and global biodiversity. He is an assistant professor at ETH, where he founded Crowther Lab, an interdisciplinary group of scientists studying global ecosystems to facilitate local efforts that protect and restore biodiversity.
Ruediger Fahlenbrach
Professor, EPFL
Ruediger Fahlenbrach is Full Professor at EPFL. He holds a senior research chair from the Swiss Finance Institute, and is research member at the European Corporate Governance Institute.

Daisy Dent
Lead Scientist, Crowther Lab
Dr. Daisy Dent is a lead scientist at Crowther Lab. Her research focuses on the effects of changing land-use patterns on tropical forest diversity and ecosystem function.

Pernille Holtedahl
Research Fellow, Imperial College Business School
Pernille Holtedahl is a Ph.D. economist with 20+ years of experience in climate change. She is a Research Fellow at Imperial College and a senior consultant to CICERO Green.

Simon Zadek
Executive Director - NatureFinance
Simon Zadek is Executive Director of Nature Finance, Senior Advisor to the Task Force on Nature Related Financial Disclosure, Co-lead of the Taskforce on Nature Markets and Convenor of The Sustainability-linked Sovereign Debt Hub. He was Head, Secretariat, UN Secretary General's Task Force on Digital Financing of the Sustainable Development Goals, Senior Advisor on Finance in the office of the UN Secretary General, and Co-Director of UNEP's Finance Inquiry. He co-Chaired China's Green Finance Task Force, and led the Green Finance Study Group secretariat under the Chinese, German and Argentinian G20 Presidencies. Prior to this, Dr. Zadek was Senior Advisor to the World Economic Forum and the Global Green Growth Institute, founder and CEO of the international think tank, AccountAbility and Development Director of the New Economics Foundation. He was Visiting Professor at the Singapore Management University and the Copenhagen Business School, and has been a senior fellow at Tsinghua School of Economics and Management, Harvard's Kennedy School of Government, and the University of Southern Africa. Dr. Zadek has worked with many corporations, governments and multi stakeholder initiatives on their sustainability and broader strategies, been a member of the International Advisory Board of Generation Investment Management, and has published extensively, including the award-winning book, The Civil Corporation.

Gloria Fontana
Water and Biodiversity Specialist, Holcim
Gloria Fontana joined Holcim Sustainability team in September 2020 as the Nature Specialist. She supports the development and deployment of Holcim Nature Strategy globally, encompassing water and biodiversity. She holds a master degree in Environmental Engineering from ETH Zürich with specialization in Resource Management.

Gabriel Micheli
Lead Fund Manager, Pictet
Gabriel Micheli is a Lead Fund Manager at Pictet, where he has been shaping environmental portfolios for the past 15 years, and today leads the company's Global Environmental Opportunities Fund.

Owen Bethell
Environmental Impact Lead Global Public Affairs - Nestlé
Owen leads Nestlé's global climate change, nature and water related advocacy, communications and engagement activities. In this role, Owen advises and guide's Nestlé interactions with multi-lateral institutions, business associations, the voluntary sector and governments on the environmental agenda – supporting the company's aim to advance regenerative food systems at scale. Prior to taking on this role, Owen headed up Nestlé's global issue and crisis management function. Before joining Nestlé, Owen advised clients in the food, agriculture and health sectors on corporate communications and public affairs programs.

Thomas Höhne-Sparborth
Head of Sustainability Research - Lombard Odier
Thomas Höhne-Sparborth is the Head of Sustainability Research at Lombard Odier and leads a team focussed on the transition to a Circular, Lean, Inclusive and Clean (CLIC®) economy.
Dr. Höhne-Sparborth led the development of Lombard Odier's proprietary Temperature Alignment methodology and is leading the further elaboration of forward-looking metrics, with a particular focus on financial implications, through a concept known as Climate Value Impact.
He joined Lombard Odier from Roskill Consulting Group, where he was Director of Economics & Analytics. He holds a Master of Arts SAIS and a doctoral degree from the LSE.
Event organized by