Interactive discussion
Livestream
Impact-Driven Private Equity
Emerging Markets & Impact Investing
Innovative Finance
Social
Private equity is a natural fit for investment strategies that actively seek to deliver measurable social or environmental benefits. We will discuss current trends and opportunities linked with this asset class, as a vehicle for impact-driven investors, taking the perspective of investee companies and their investors (Family Office, Asset Managers).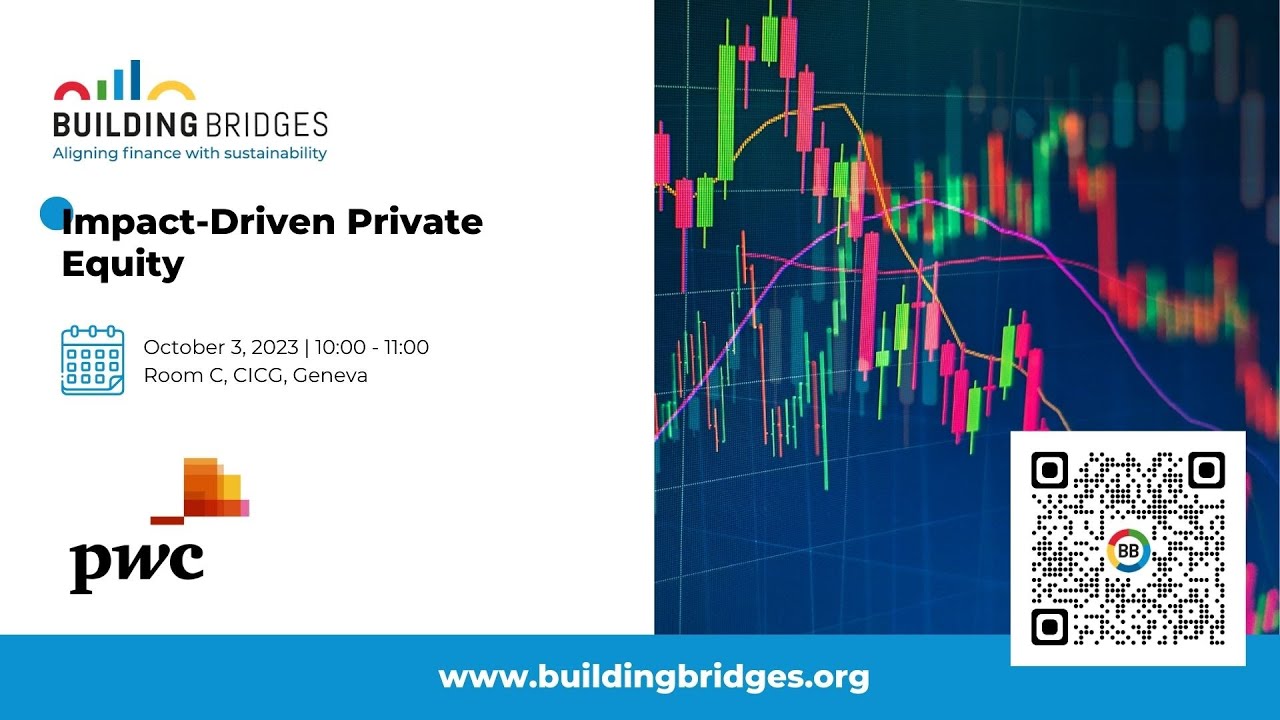 Speakers:

Xenia Karametaxas
Policy Advisor - Swiss State Secretariat for International Finance
Xenia Karametaxas is a policy advisor in sustainable finance at the Swiss State Secretariat for International Finance. She holds a PhD in Law and is a Lecturer in corporate and financial law at the University of Zurich.

Nicolas Muller
Head of Funds & Co-Investments - Blue Earth Capital AG
Nicolas Muller joined Blue Earth Capital in 2022 and has 14 years of industry experience. Prior to joining Blue Earth Capital, he worked as a Senior Investment Manager for Obviam AG, a Swiss impact investing firm, where he was responsible for fund investments, co-investments, and secondary transactions. Nicolas was a Principal at Capital Dynamics, a global alternative asset manager and was working as a Private Equity Analyst at the Caisse des Dépôts et Consignations in Paris. Nicolas holds a master's degree in asset management from the INSEEC Group and a master's degree in corporate finance from the ECE.
Michael Fiebig
Head of Private Equity - responsAbility Investments AG
Michael Fiebig is Head of Private Equity at responsAbility Investments AG. He has accumulated 20 years of experience in advising, running and investing in retail banking, microfinance and SME lending operations in over 25 countries. From 2006 to 2011, Mr. Fiebig worked as Investment Director with a private equity boutique in Switzerland, where he covered equity investments in SME banks and microfinance institutions in South Eastern Europe. Mr. Fiebig is representing the Investment Vehicles managed by responsAbility on the Boards of a number of financial institutions and funds.

Benjamin Firmenich
Executive Director - Impact Finance Management SA
Benjamin Firmenich is an impact investor and entrepreneur. He co-chairs the Management Committee of Impact Finance Management SA, which has disbursed, since October 2011, $213 million in agricultural value chains in Latin America. He developed Kharmax Impact Monitoring System, the company's proprietary tool to enable portfolio companies to report on impact.

Pierre Stadler
Head of Thematics – Private Equity - Pictet Alternative Advisors
Pierre Stadler joined Pictet in 2007. He is one of the five members of the Investment Committee and leads the Thematic Private Equity investment team at Pictet Alternative Advisors (PAA). He also co-leads PAA's secondary investment activity. In a previous role, Pierre was responsible for the coverage of North American GPs, executing on fund selection and direct co-investments. In 2014, Pierre joined the Carlyle Group for a secondment in New York. Pierre is a member of several Advisory Boards within PAA's portfolio and brings a 15-year long experience in Private Equity fund investing/sourcing & executing on numerous direct/co-investment transactions.